The cube houses in Rotterdam are an exceptional sight. In this city rich in architectural experiments, the cube houses are the crowning glory. On my city trip, I looked at these buildings. After my visit I am impressed by the cube houses – even if I don't want to live in them.
I noticed the yellow cube houses when I looked at the Witte Huis and the old harbour. The Dutch architect Piet Blom designed the unusual cube houses with a total of three floors and built them in 1984 in Rotterdam.
He took a normal house for his design, turned it by 45 degrees and placed it on a hexagonal base. For this reason, the buildings are also called "cube flats" or "tree houses".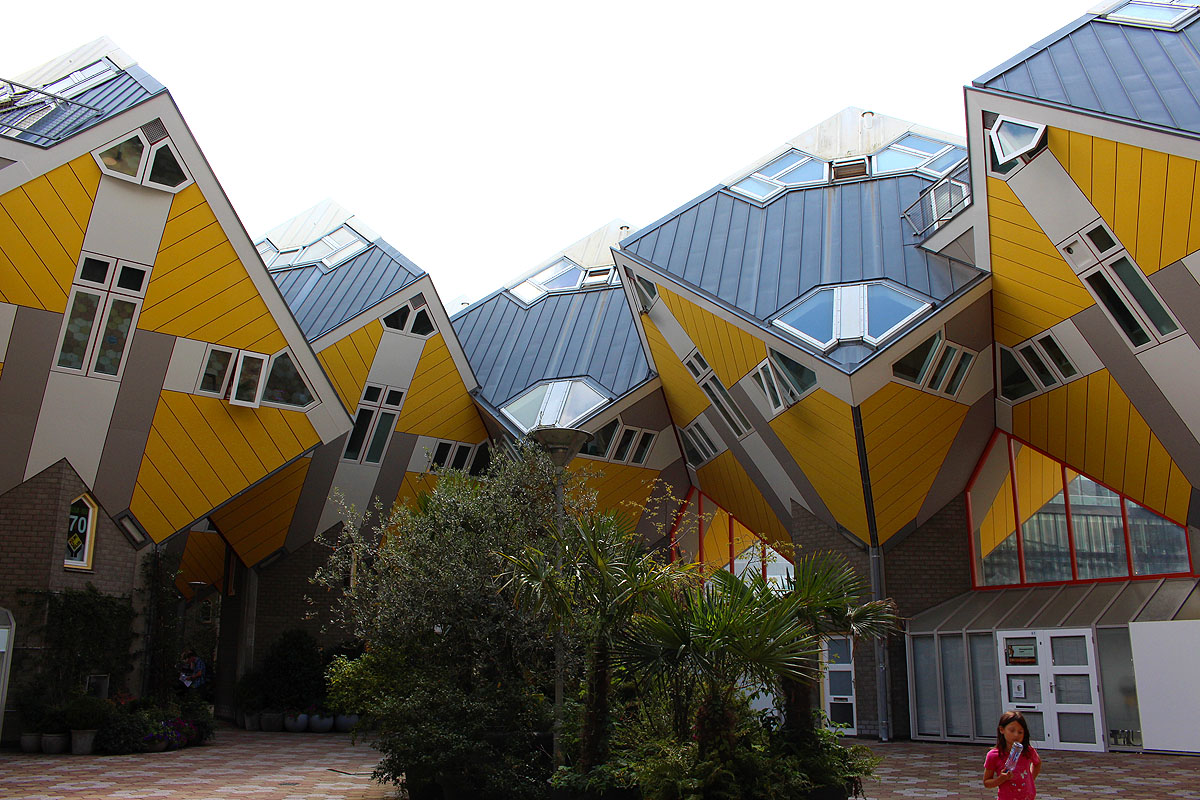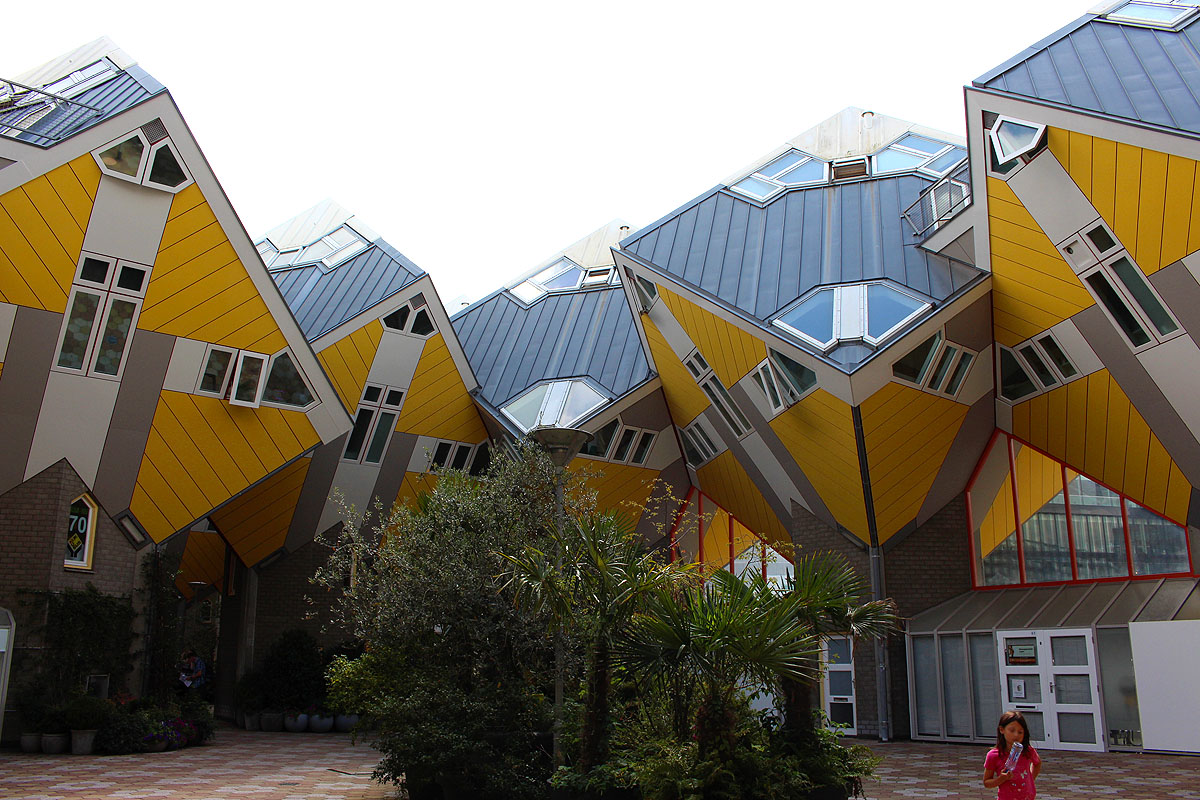 He was inspired by the Ponte Vecchio in Florence, as the cube houses are also a pedestrian bridge over Blaak Street.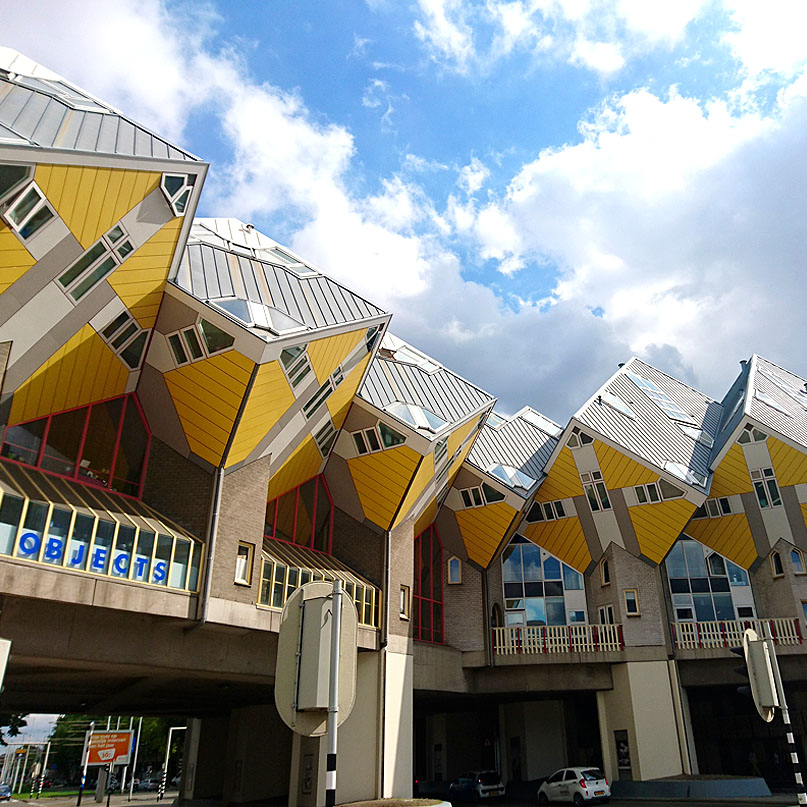 For him, each of the 38 houses represents a tree. Together they form a small architectural forest in the city centre of Rotterdam. In some places it actually looks as if I am in a forest and see the blue sky through the treetops.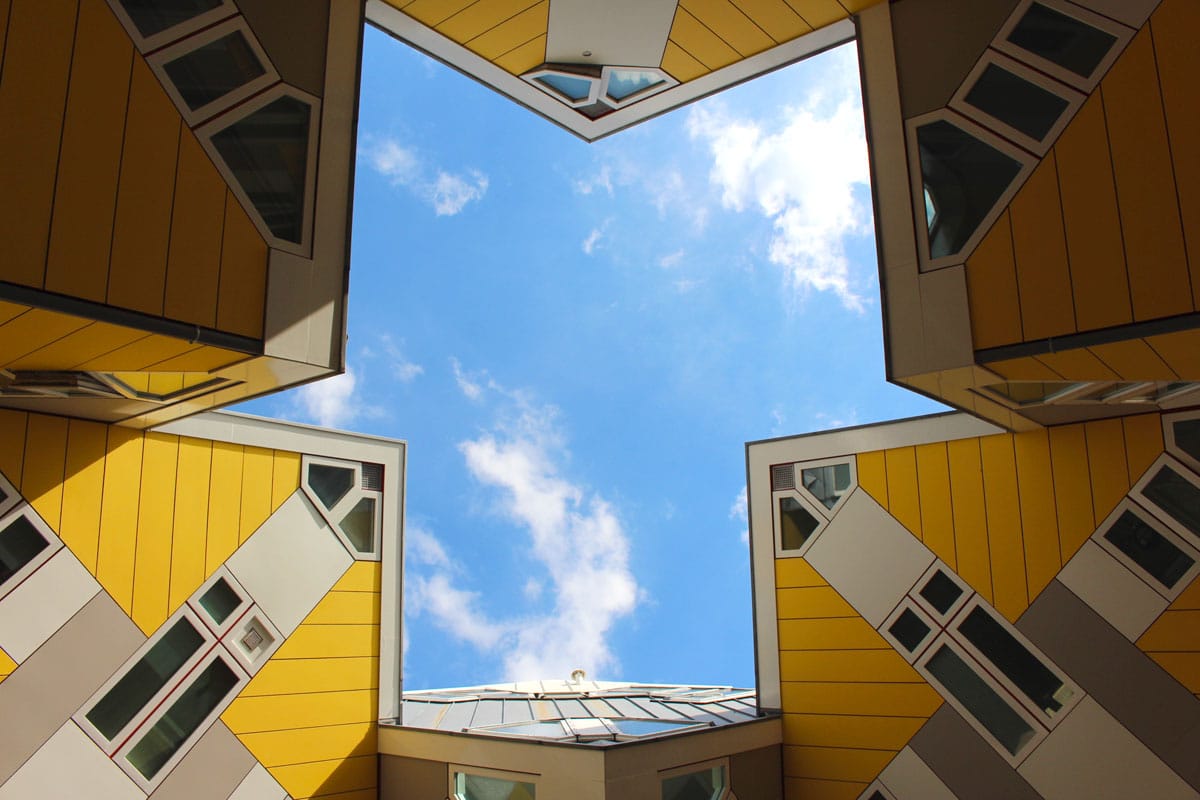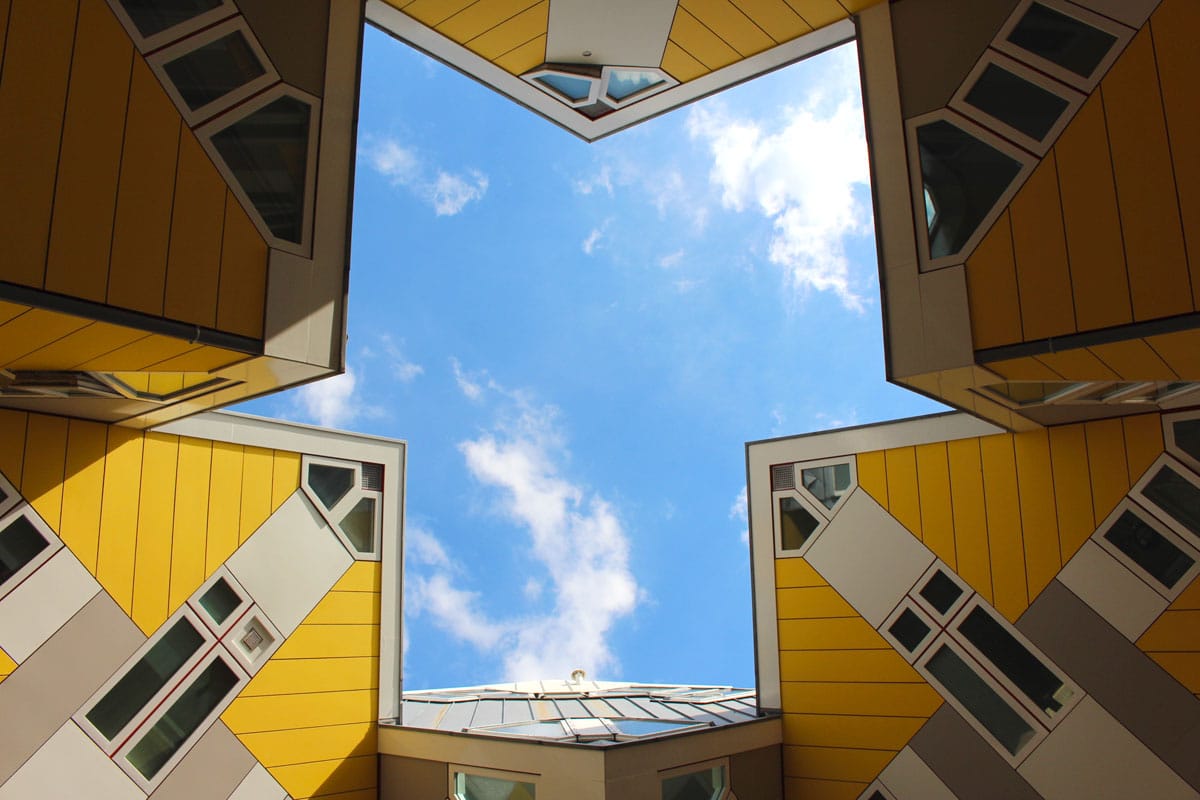 Cubic houses in Rotterdam from the inside
The great thing about the cube houses is that you can even view one of them from the inside. For 2,50 Euro entrance fee you can visit a model house. The Kijk-Kubus museum apartment is open daily from 11:00 to 17:00. I highly recommend this visit.
The cube house has three floors. The lower floor is called "street house" and consists of kitchen and living room. Above it is the "Himmelhaus" with two bedrooms. At the top is the "Laubhütte", which reminds of the inside of a pyramid.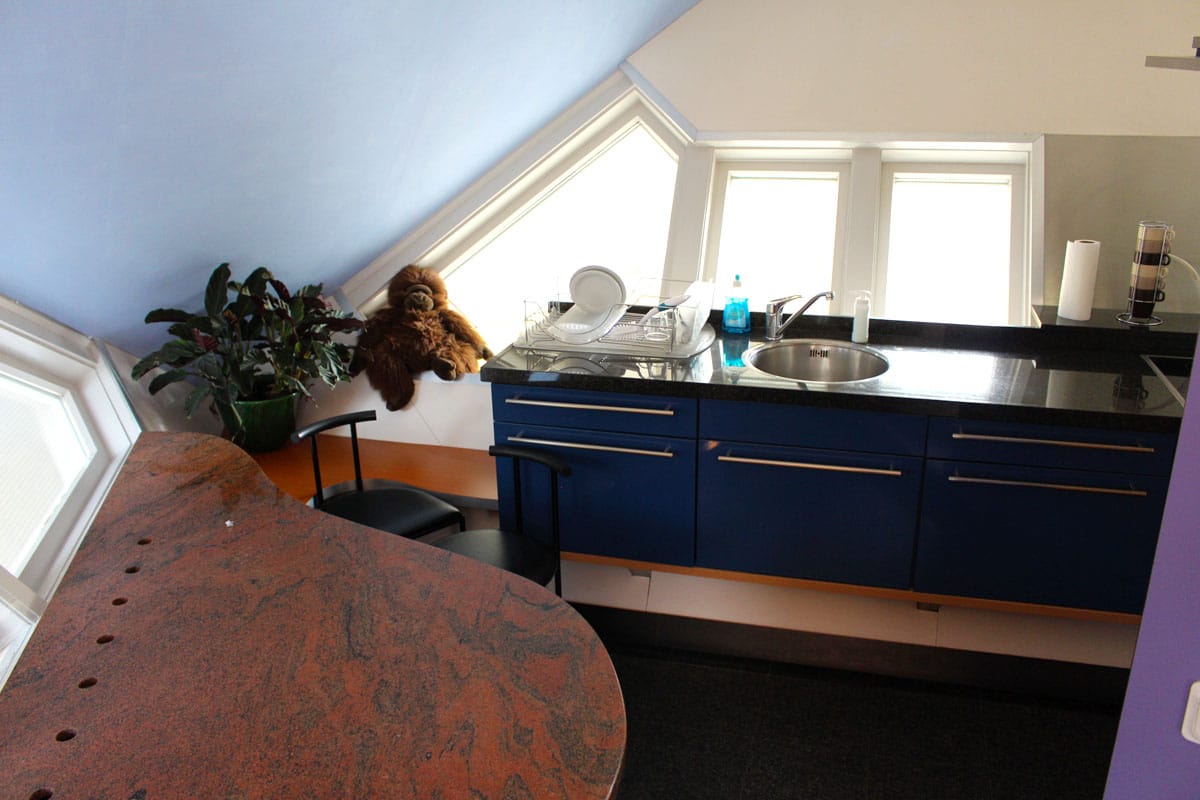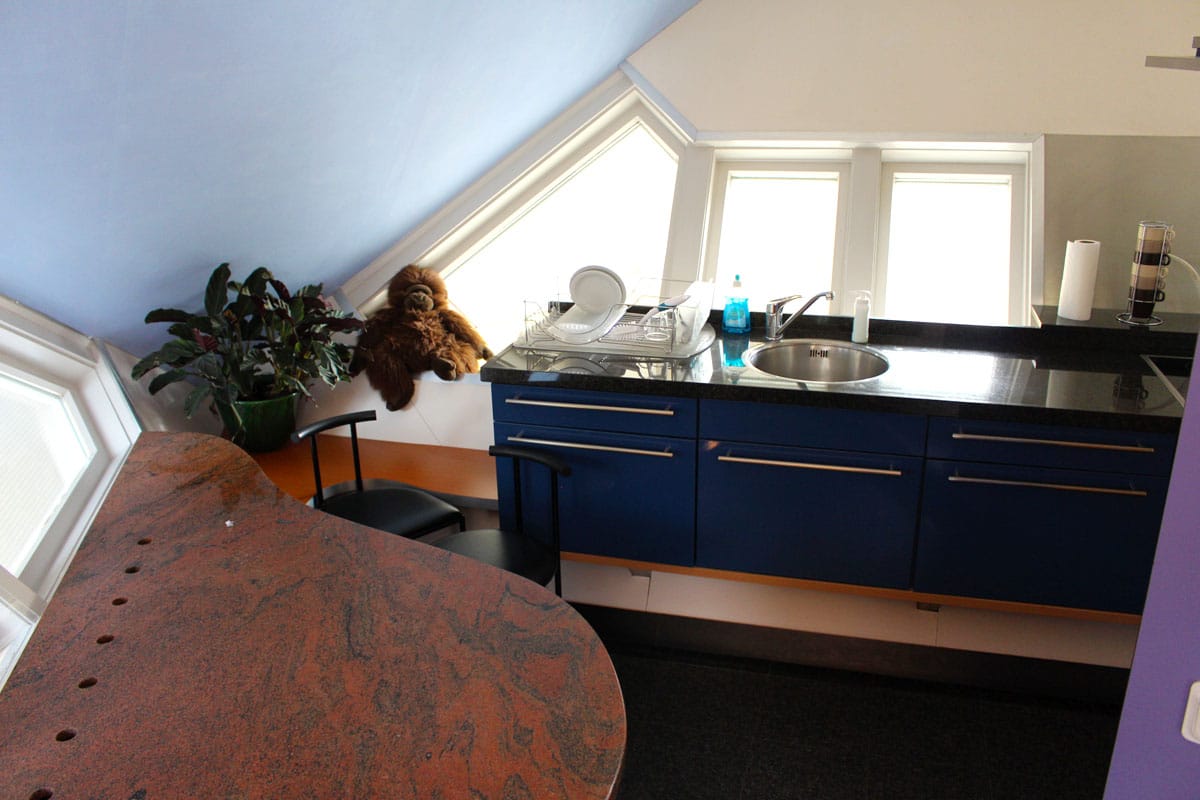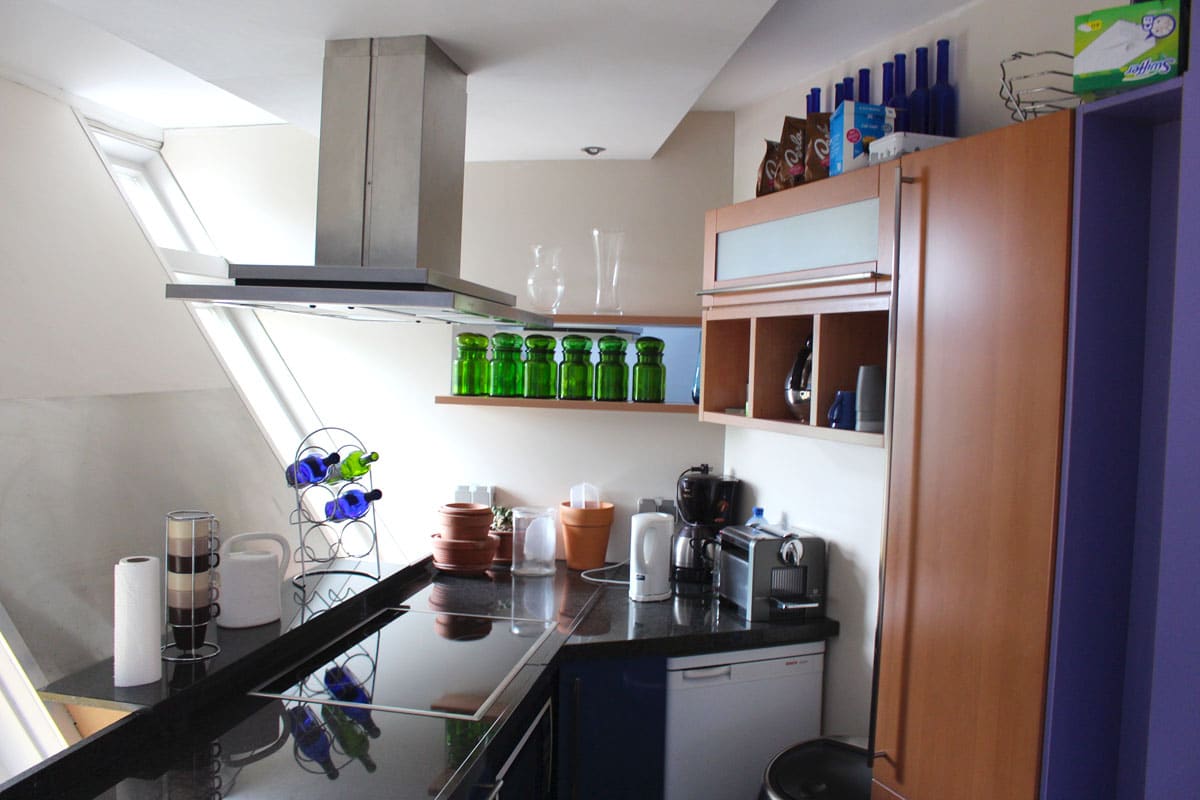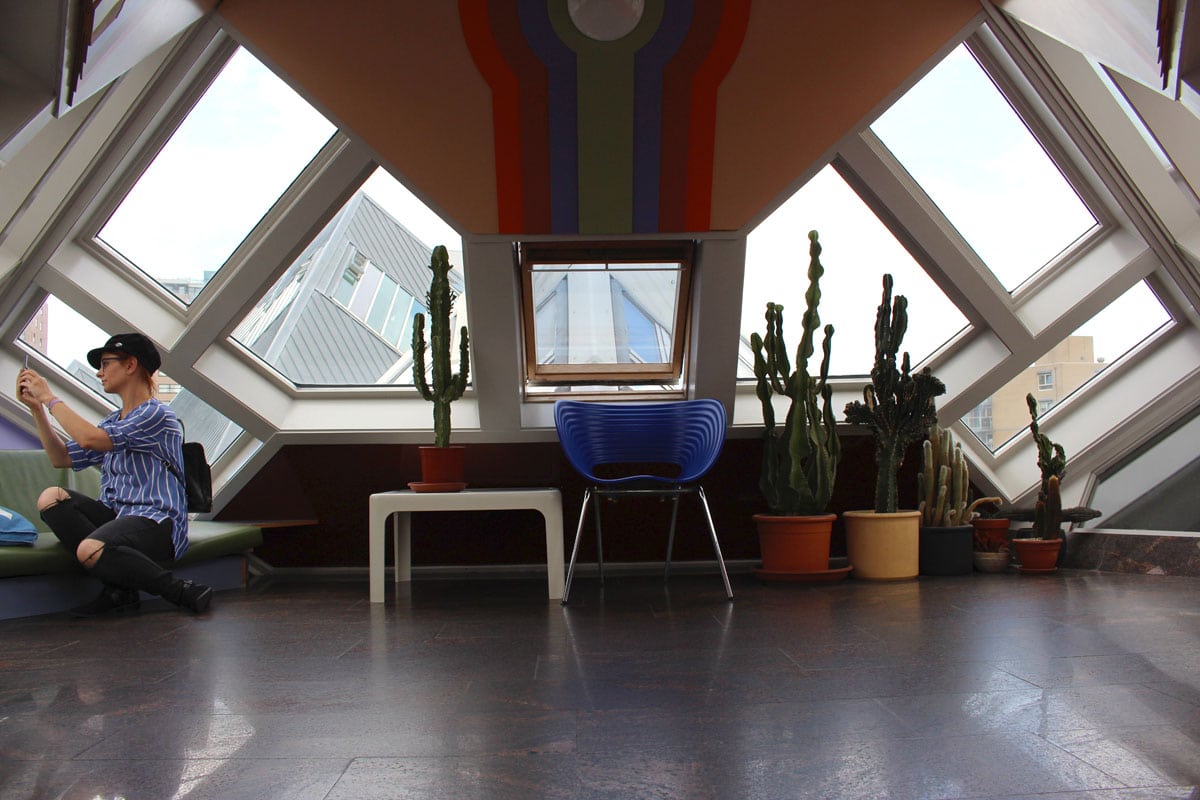 Is it worth visiting the cube houses in Rotterdam?
After the visit it's clear to me: The cube houses look cool, but I don't want to live in them. For one person it's very pleasant – for two people it's going to be difficult. In the summer you have a small sauna in the uppermost room. In addition, the sloping walls take some getting used to.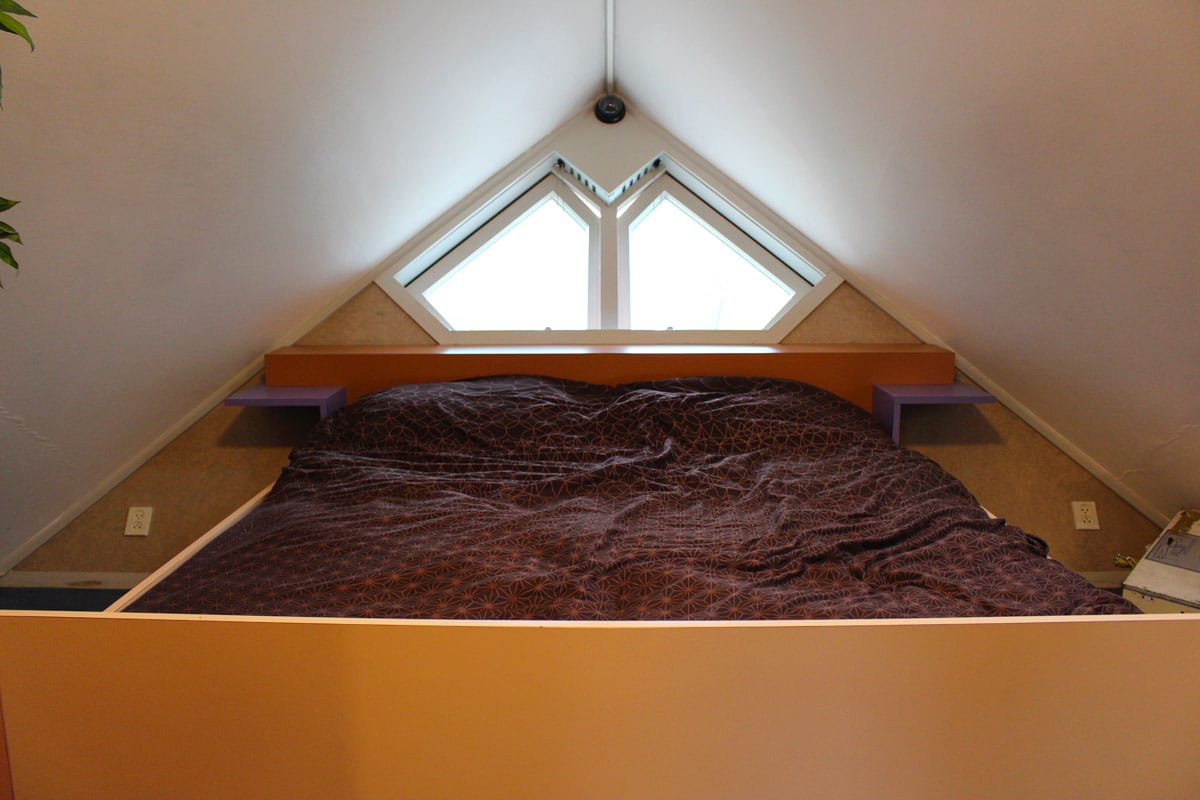 But still an interesting project – and an extraordinary sight in Rotterdam. You can also stay there for a rehearsal. A cube house is offered as a holiday apartment. So you can spend the night in Rotterdam on your city trip.
By the way: Blom has also designed the neighbouring Blaaktower. It looks a bit like a pencil and together with the cube houses forms this impressive urban ensemble.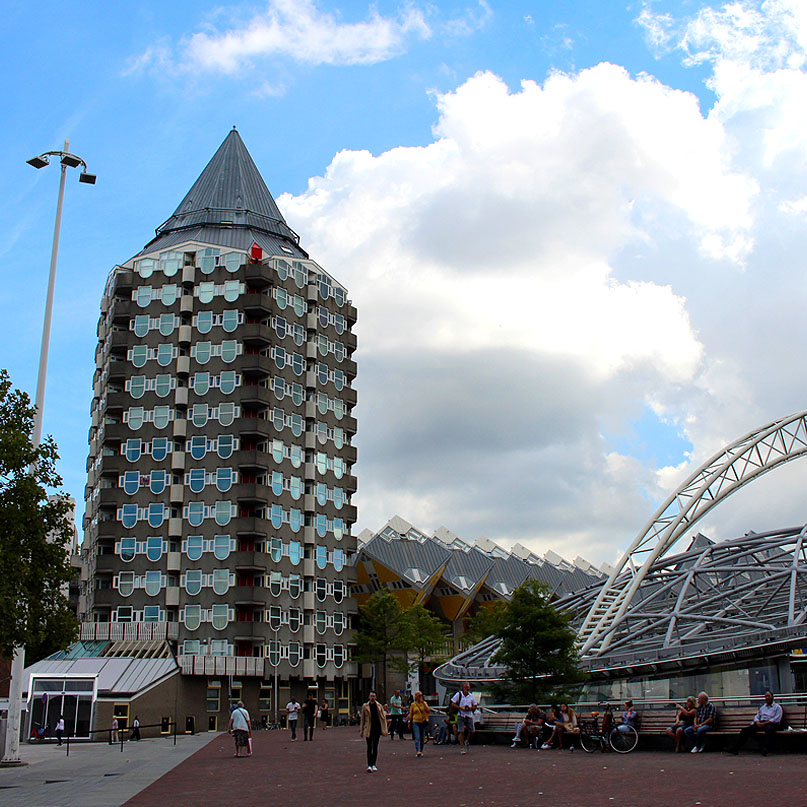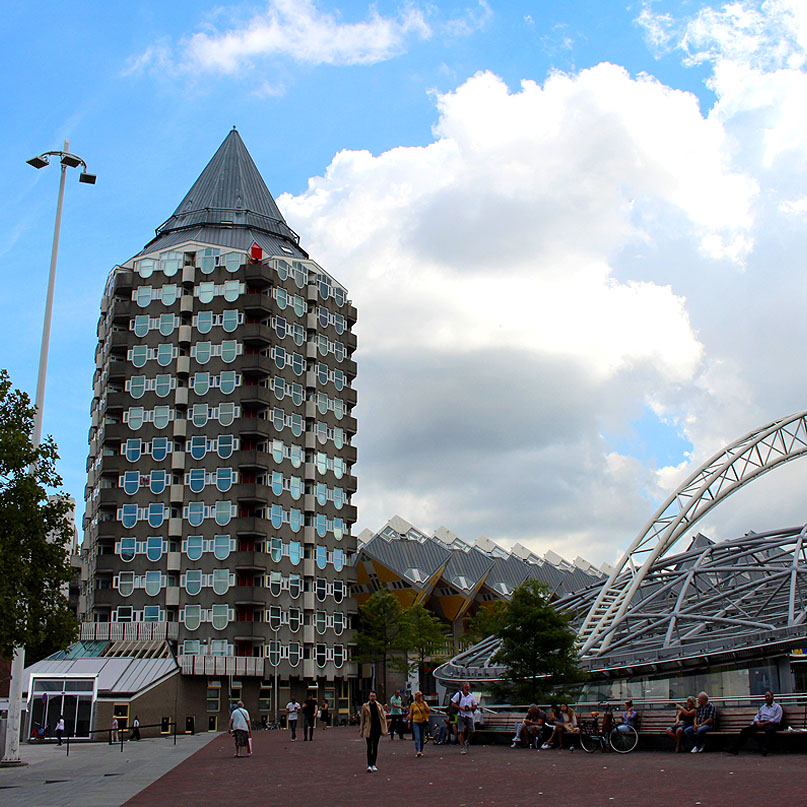 Opening hours cube houses / Kijk-Kubus
Monday to Sunday from 11:00 to 17:00 hours.
Entrance Cube Houses / Kijk-Cube (per person)
2,50 Euro: Adults
2,00 Euro: Students and seniors (65+)
1,50 Euro: Children (4-12 years)
2,00 Euro: Groups 10-20 persons
1,50 Euro: Groups over 20 persons