I have already written to you about my newly discovered love for gin. Especially about the fascination for all the different tastes gin can have. From the Orient and the Ophir Gin, which I have already introduced to you here, I take you today to the wild coast of Northern Spain, where the Gin Mare is produced.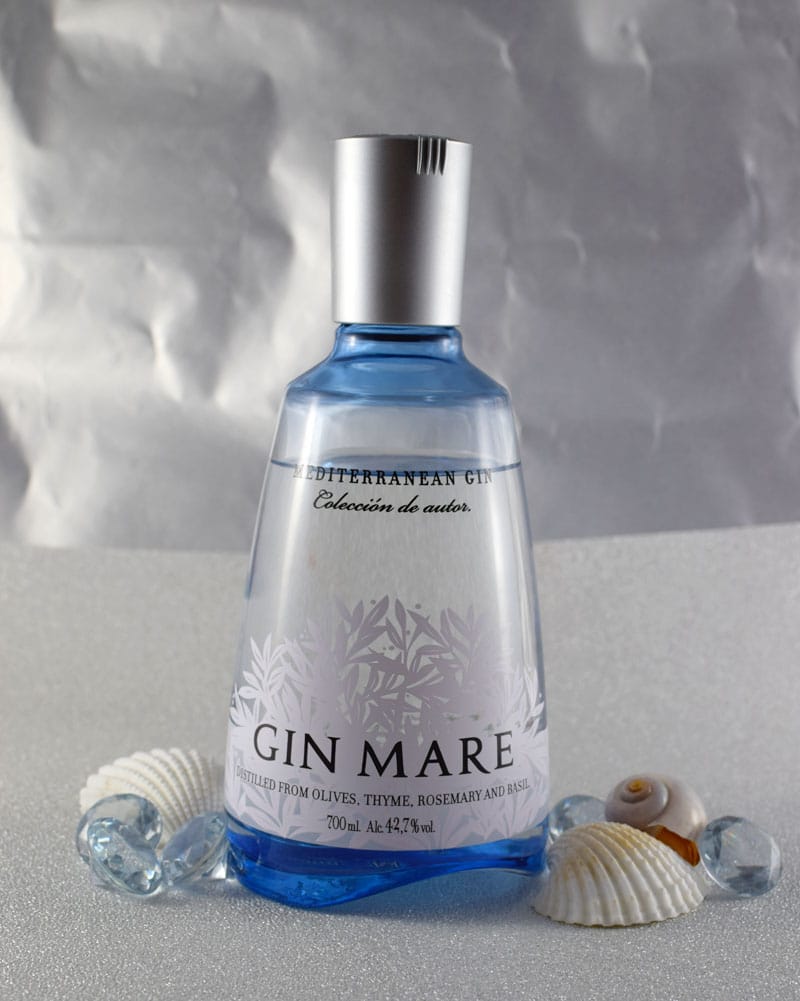 He is currently my favorite gin and provides on my tongue again and again for great enthusiasm. Maybe also a bit, because I am a big fan of Southern Europe and the Mediterranean way of life.
One of the main reasons for the extremely pleasant, round taste of Gin Mare is certainly its loving production. A special process is used so that the flavours can unfold their full effect in the taste potpourri.
The special production of Gin Mare
The botanicals are placed separately in alcohol and then distilled. Only in the third step a common distillation follows. That's enough theory now. Let's get down to the delicious taste of this gin.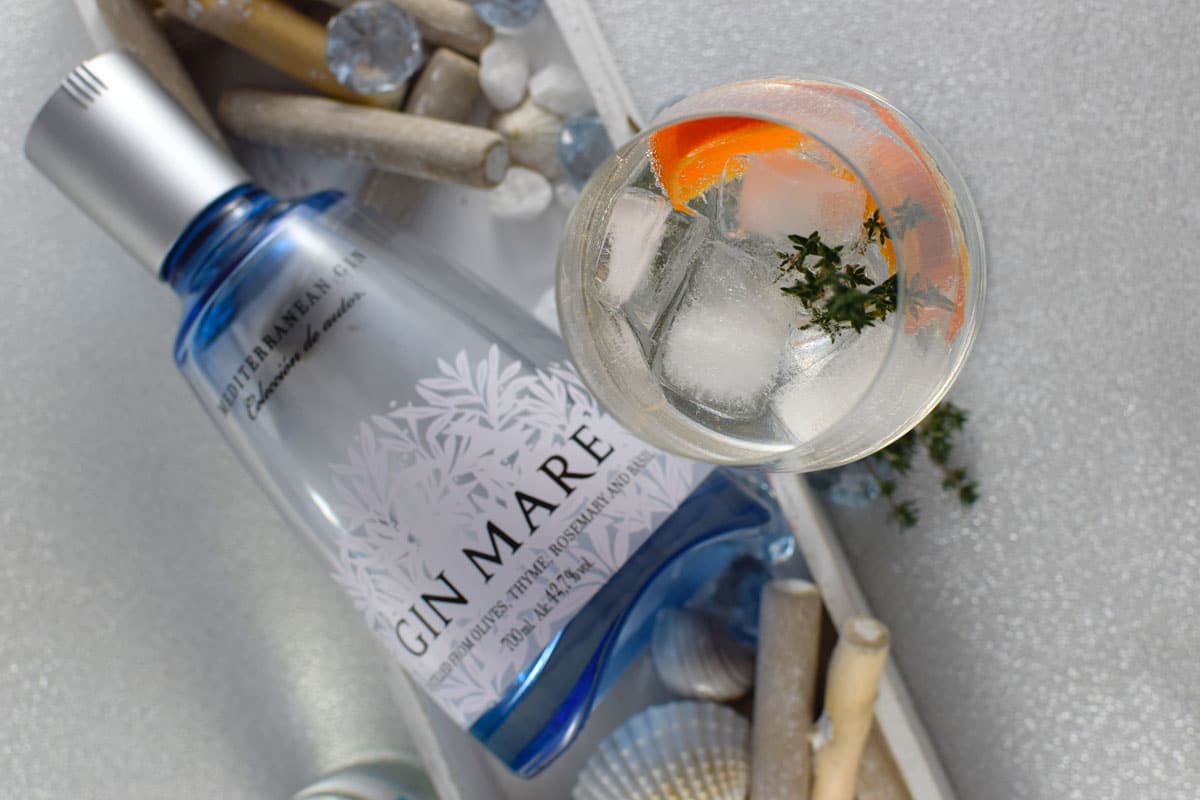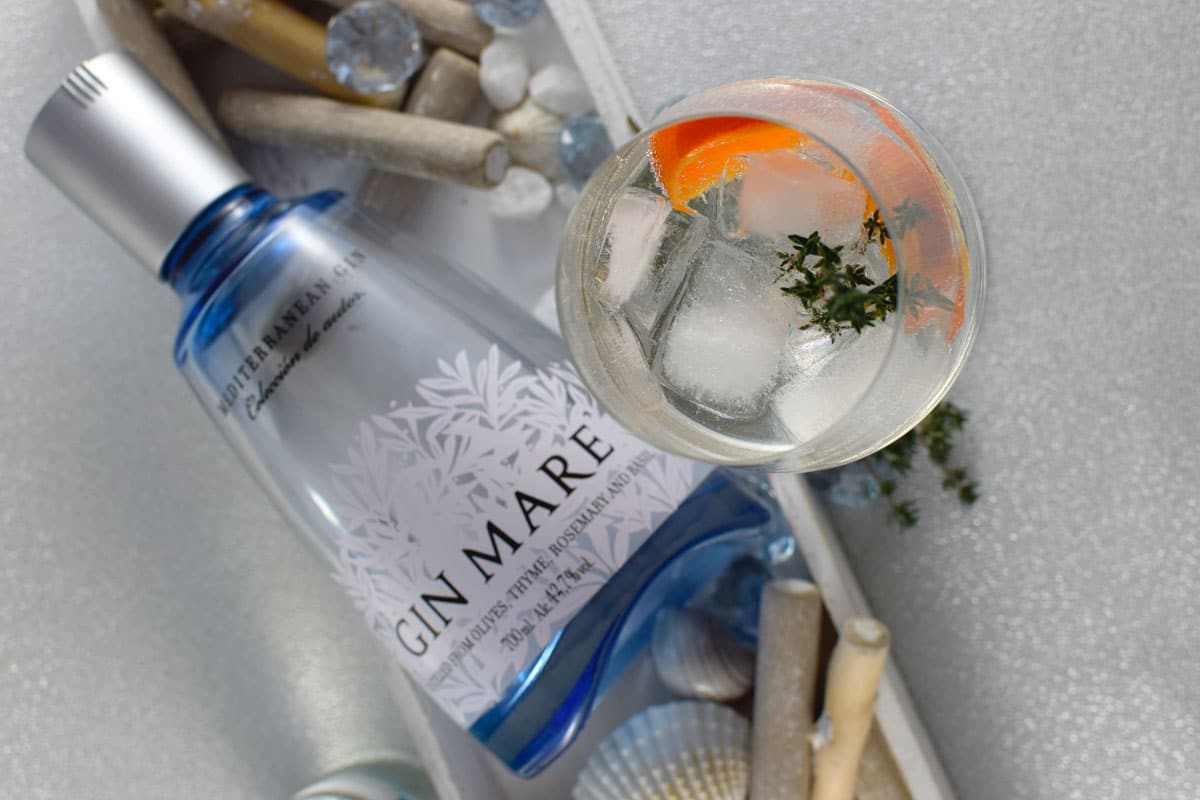 You can smell and taste the ingredients very clearly: juniper is naturally included. Fresh orange and lemon peels, cardamom and coriander are also part of the composition.
I especially love the herbal nuances of Gin Mare. Basil, thyme and rosemary make me a big Gin Mare fan. This Mediterranean touch is just perfect for me. It is correspondingly easy for me to round off the gin mare with tonic and pimp a bit more.
The matching Tonic Water
As Tonic Water I clearly recommend the Fever Tree Mediterranean Tonic Water for the Gin Mare. That strengthens the herbal sounds in the gin absolutely perfectly, in my opinion. With the taste support you can be absolutely creative with this gin.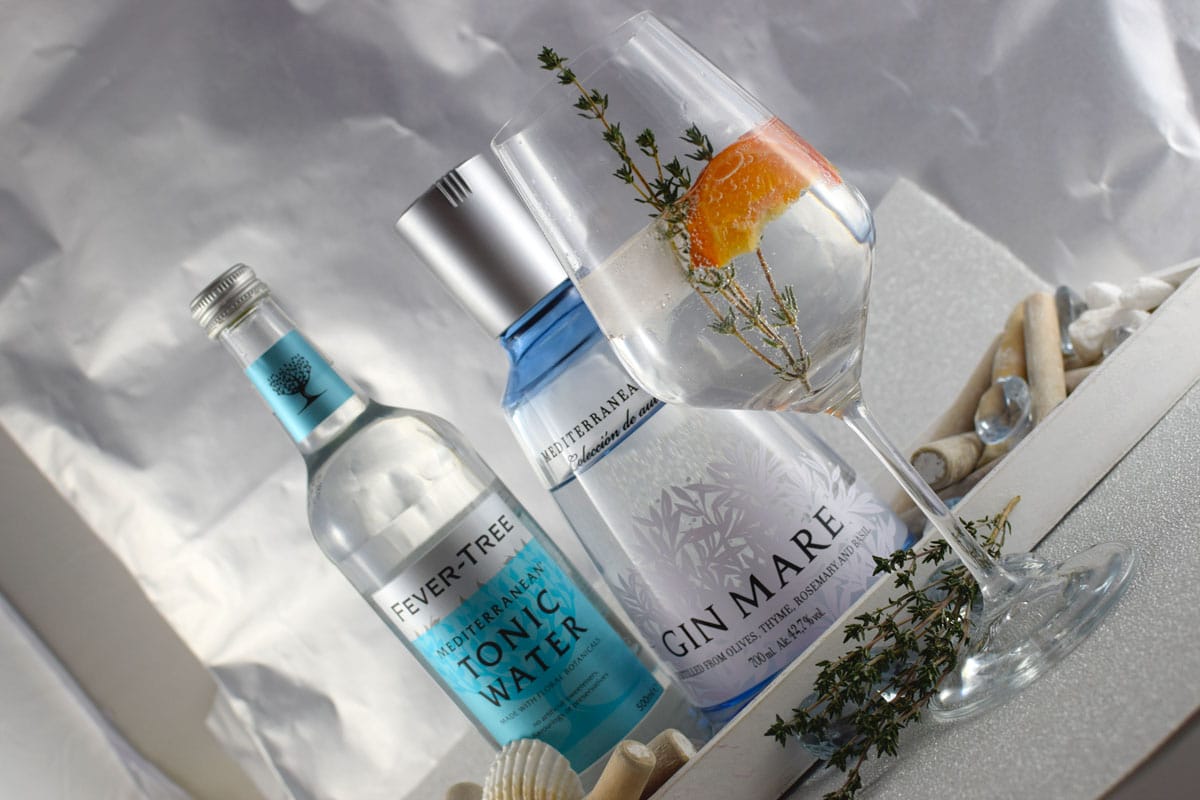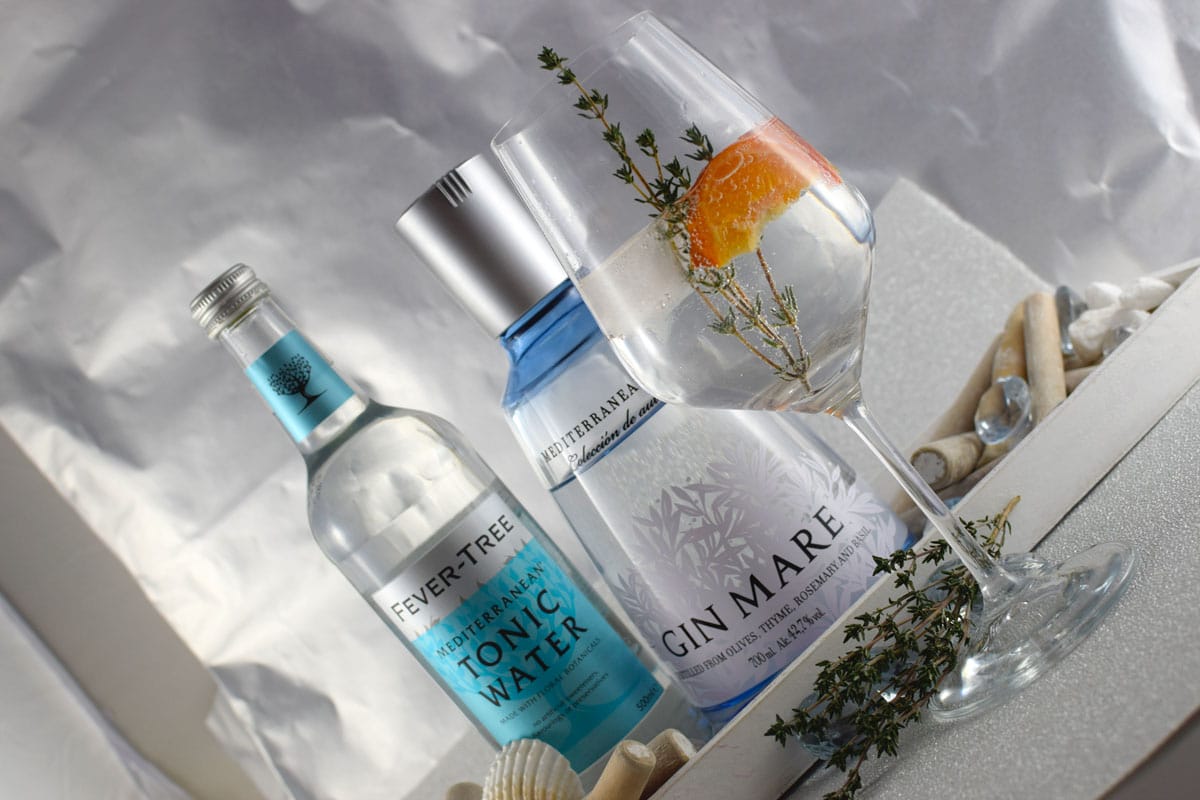 All contained herbs fit perfectly. But also slices or peels of different citrus fruits make it taste a little tastier than it does by default.
Gin Mare – I think of the sea!
By the way, Global Premium Brands S.A. is kind enough to produce this gin treasure. At this point, as always, I have to say a few words about the look of the Gin Mare.
The bottle design is the perfect visual implementation of the name: Gin Mare – I think of the sea, clear water and the blue sky. So does the bottle designer, apparently.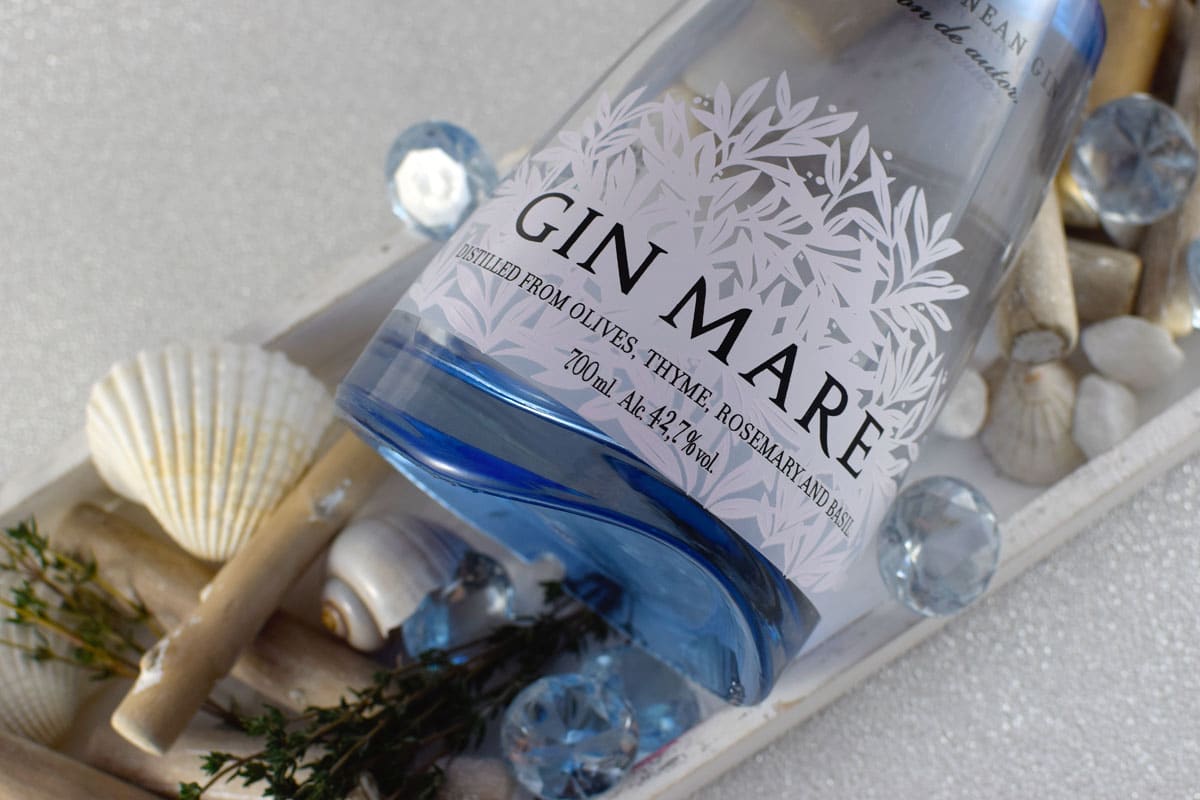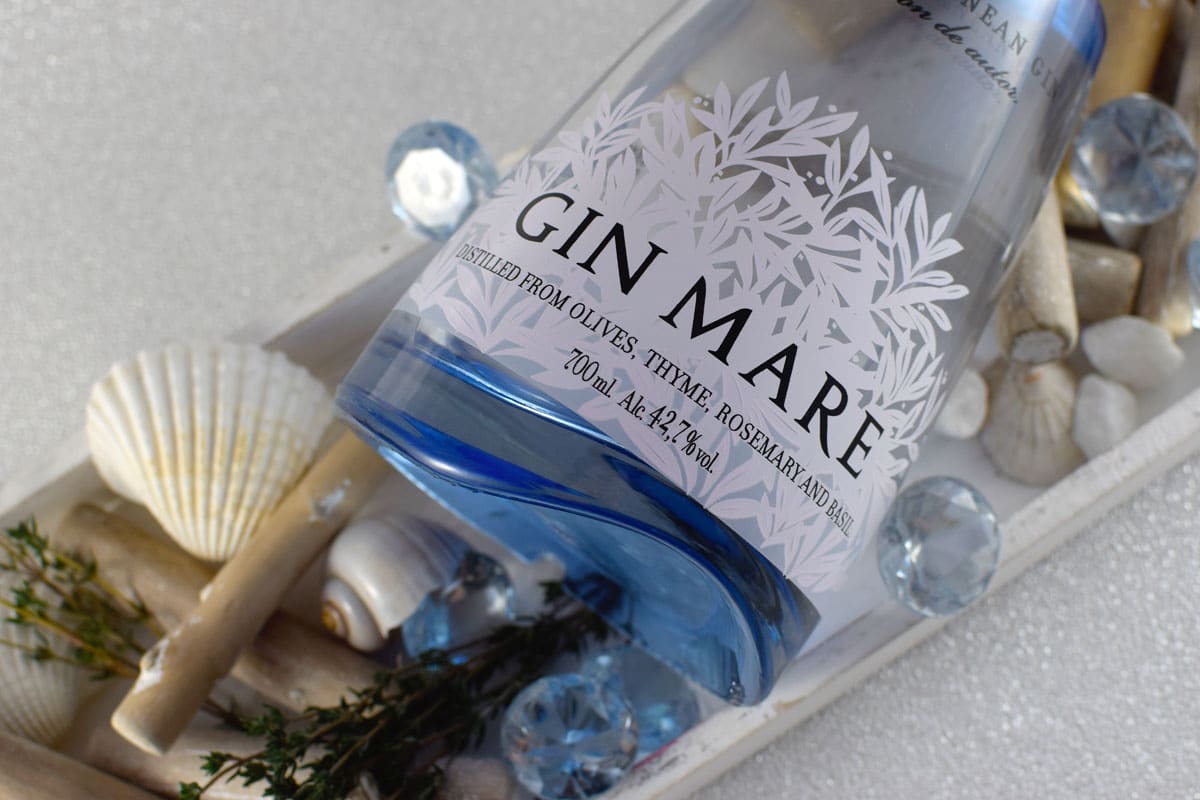 All these thoughts are actually taken up by the bottle. Crystal clear and sky-blue with a very noble typography and a white print that discreetly depicts the herbs. Beautifully designed – but the best thing is and remains the content.