On the return journey from my Italy round trip I made a short vacation in the Kaiserwinkl. During my stay in this beautiful part of Tyrol I also visited the pilgrimage church Klobenstein. A destination that is worth a visit.
By the way, the pilgrimage church Klobenstein is called "Klobnstoa". It is located near the German border. Somewhat inconspicuously it lies below the road. Unfortunately, there are very few parking spaces at the roadside.
A small gravel road leads you down to the pilgrimage church, hidden between the rocks and trees.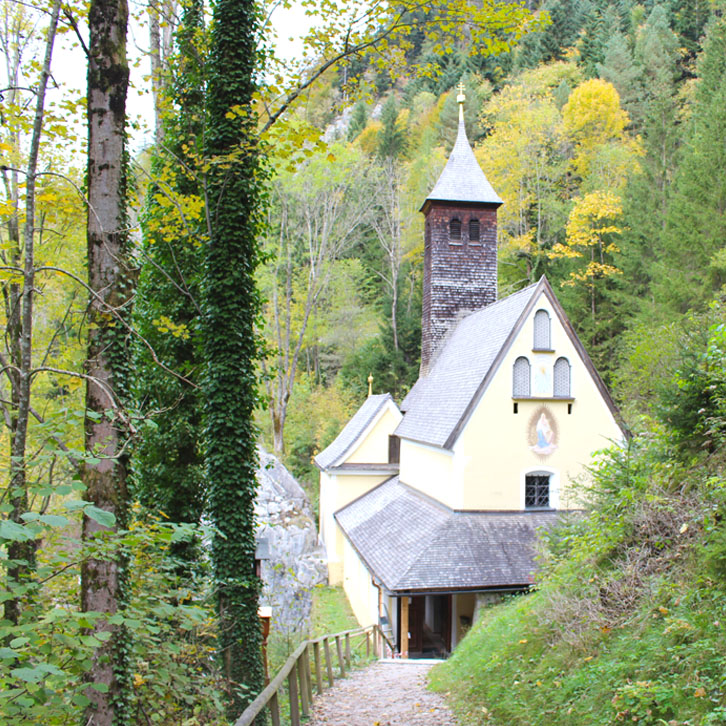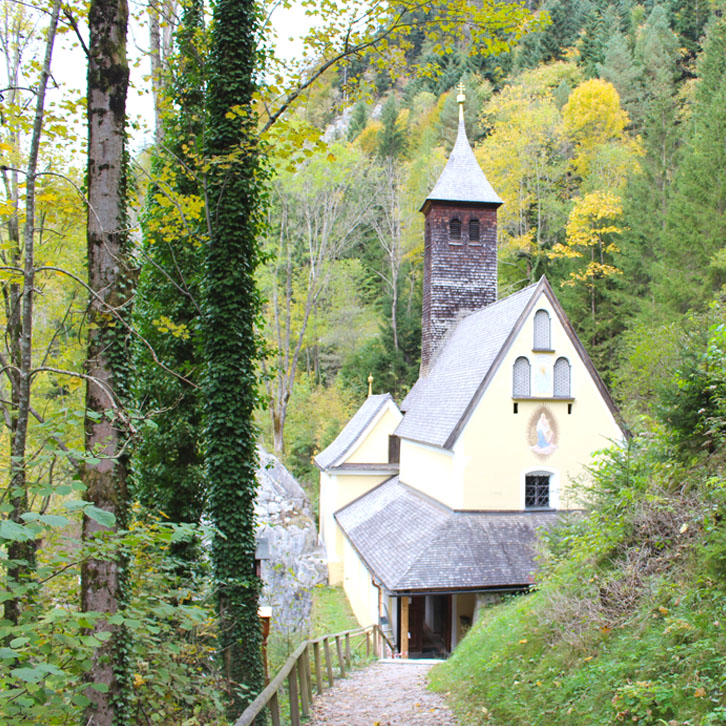 The church consists of two chapels connected to each other. In it is the altar with the "Black Madonna".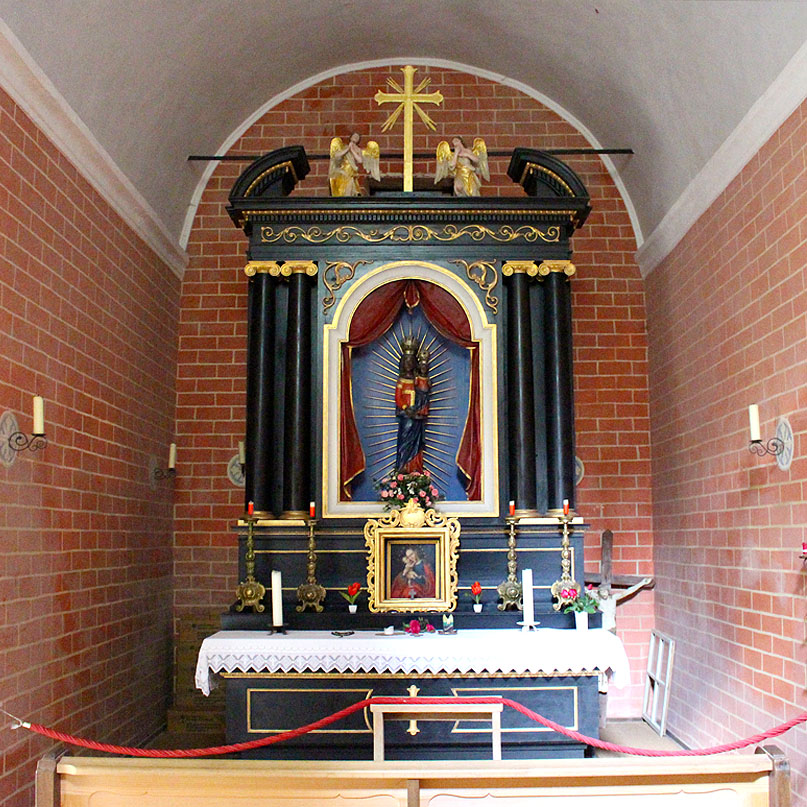 Let's go around the church. There we find the name giver for the pilgrimage church: the Klobenstein.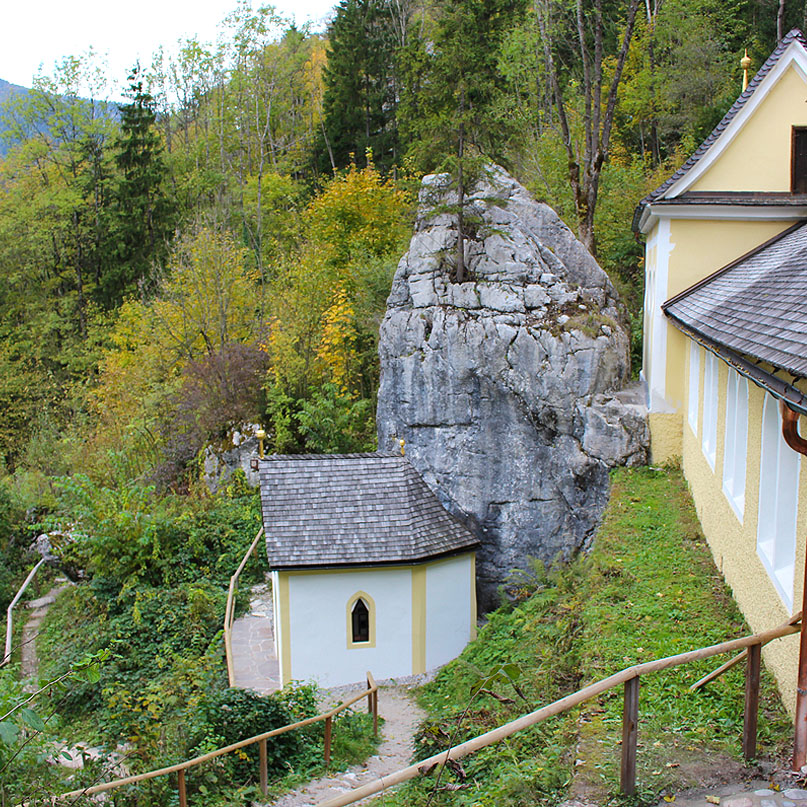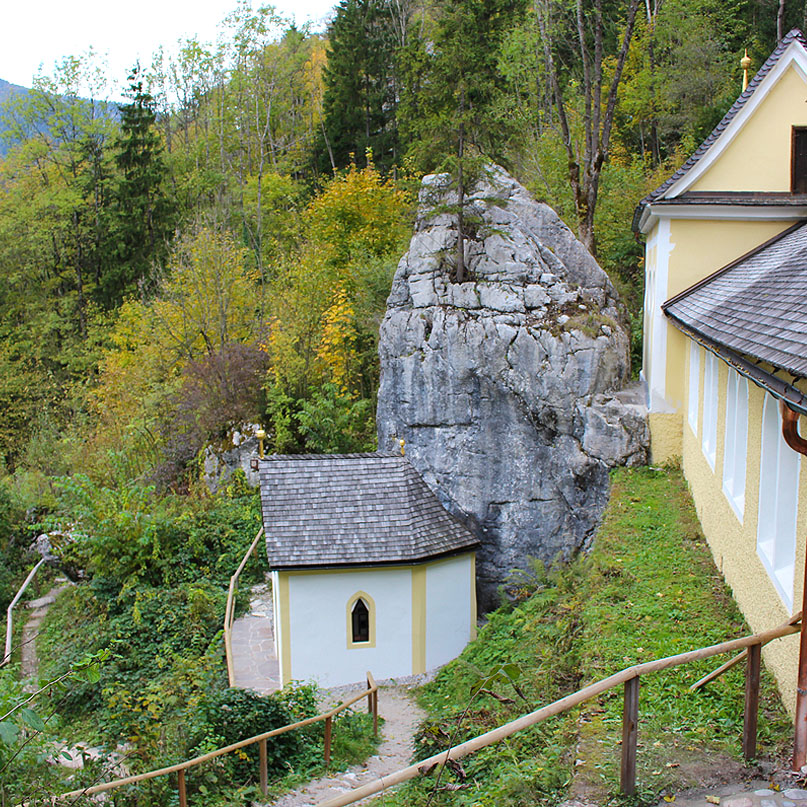 It is assumed that this was already a place of worship in the Celtic times. The split stone is awarded certain abilities. The practical point is that there is a version for both genders.
The legend around the pilgrimage church Klobenstein
If a woman passes through the so-called "slip stones" and she does not touch the stone walls, this promotes fertility. In men, the whole thing goes in a different direction.
"Horns" men would be made aware of their fate by growing horns after the hatching between the stones. Anyway, I didn't get any horns – so everything's fine.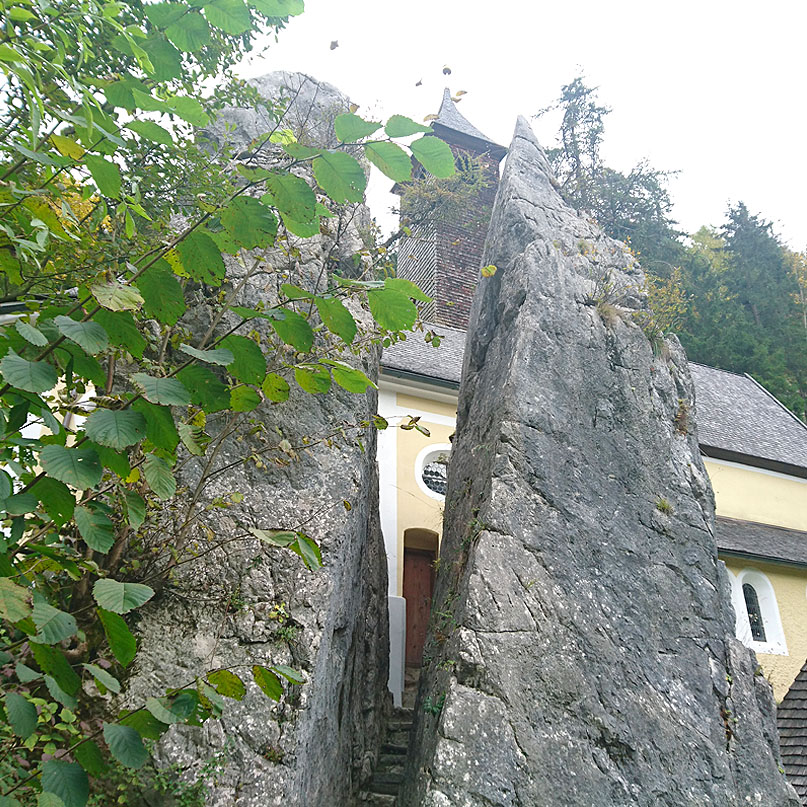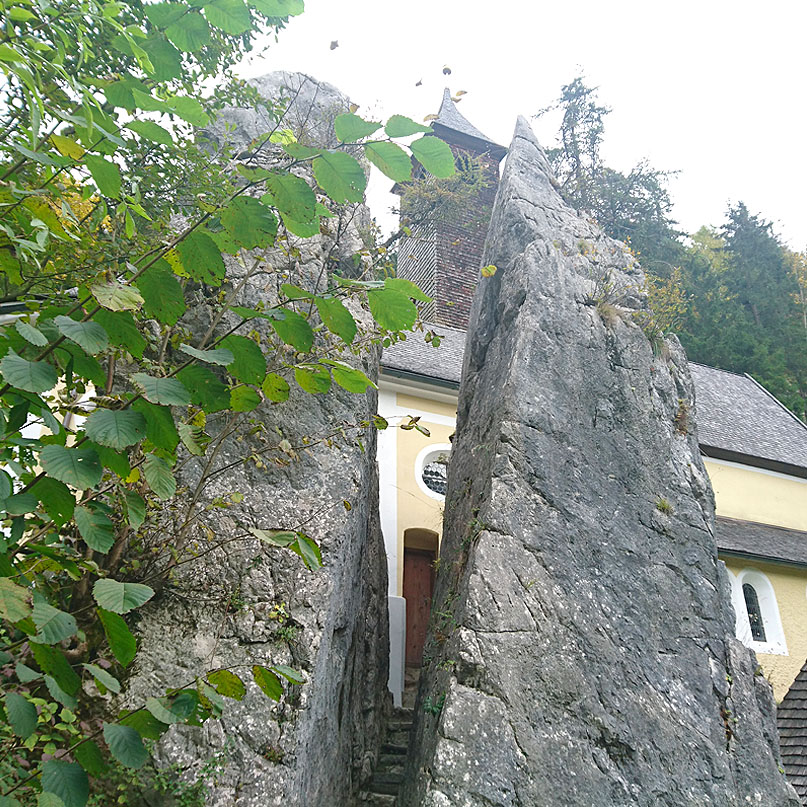 The legend as to why the Klobenstein looks like it looks, incidentally, goes like this: while hiking in the valley, a woman is surprised by a stream of mud and prays to Mary in her misery. At this moment a stone splits, so that it finds its way into this protection.
Next to the pilgrimage church there is also a small Lourdes chapel. The water of a spring, whose water is considered sacred, flows into it.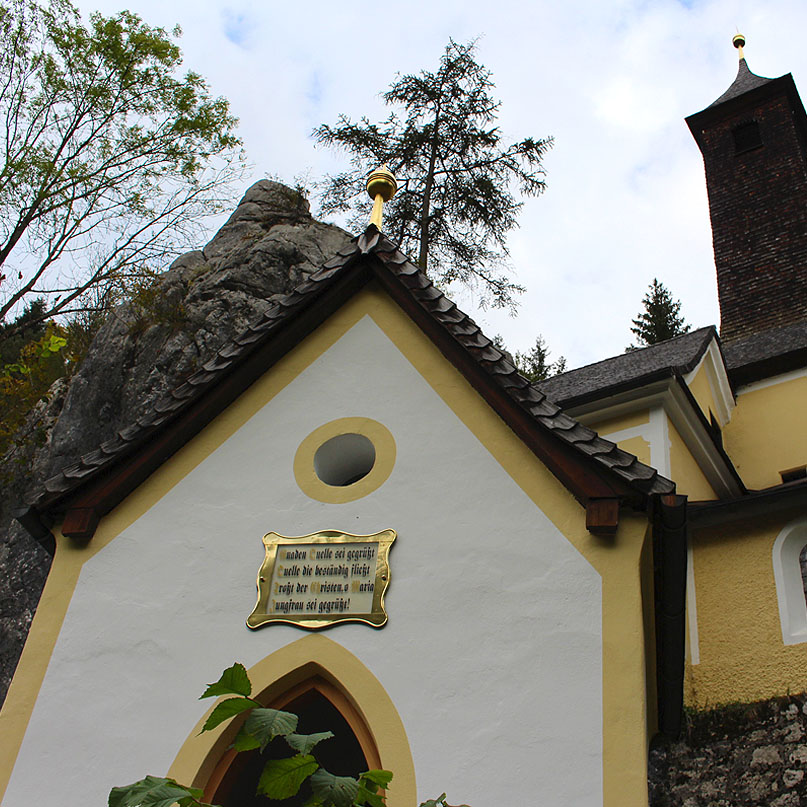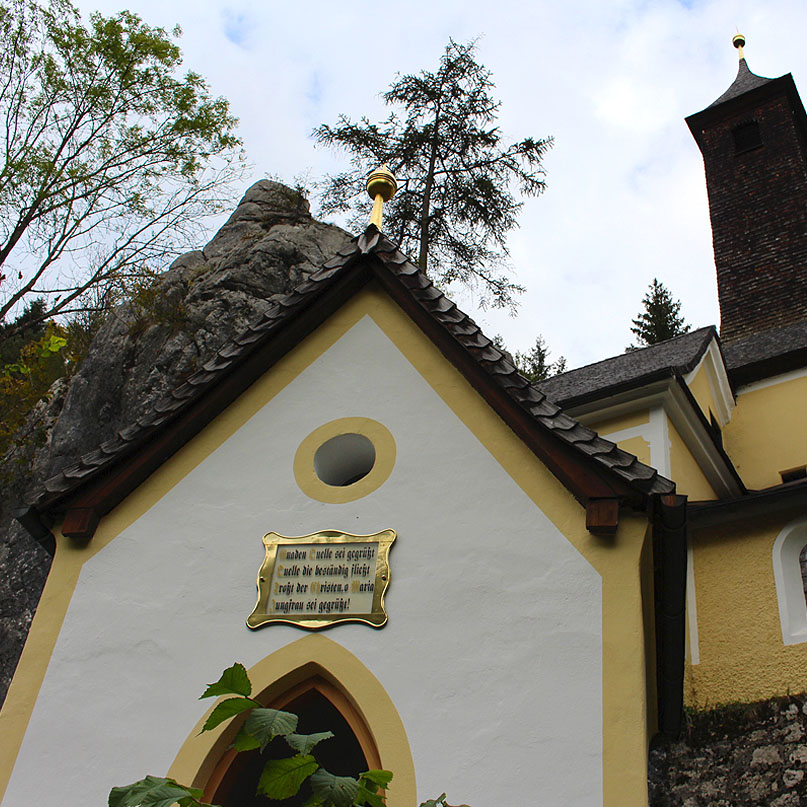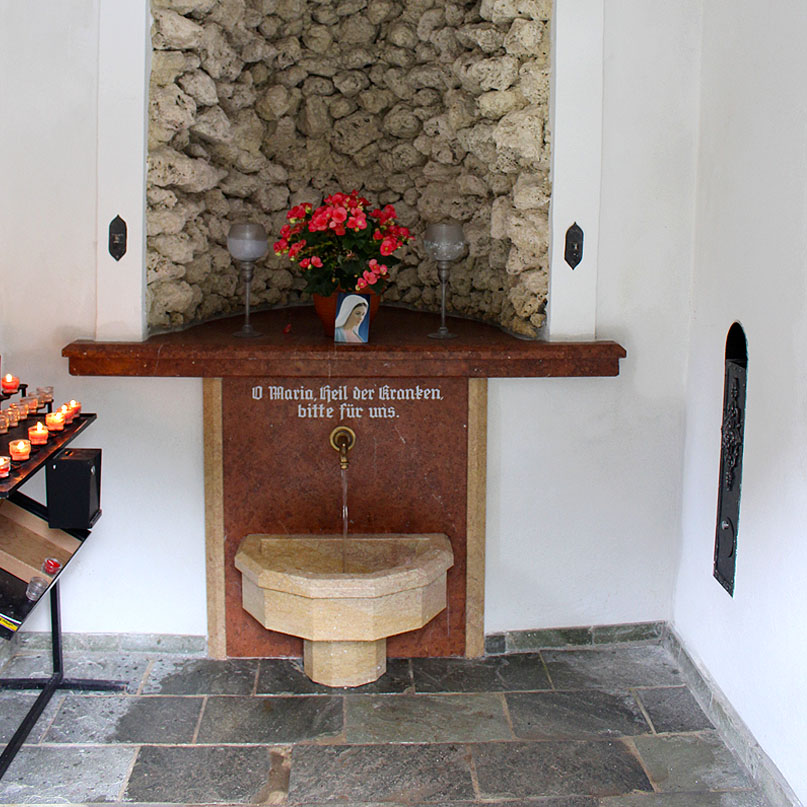 A little further down below the Klobenstein pilgrimage church, in a former hermitage, is the Klobenstein inn – a rustic restaurant in the middle of nature.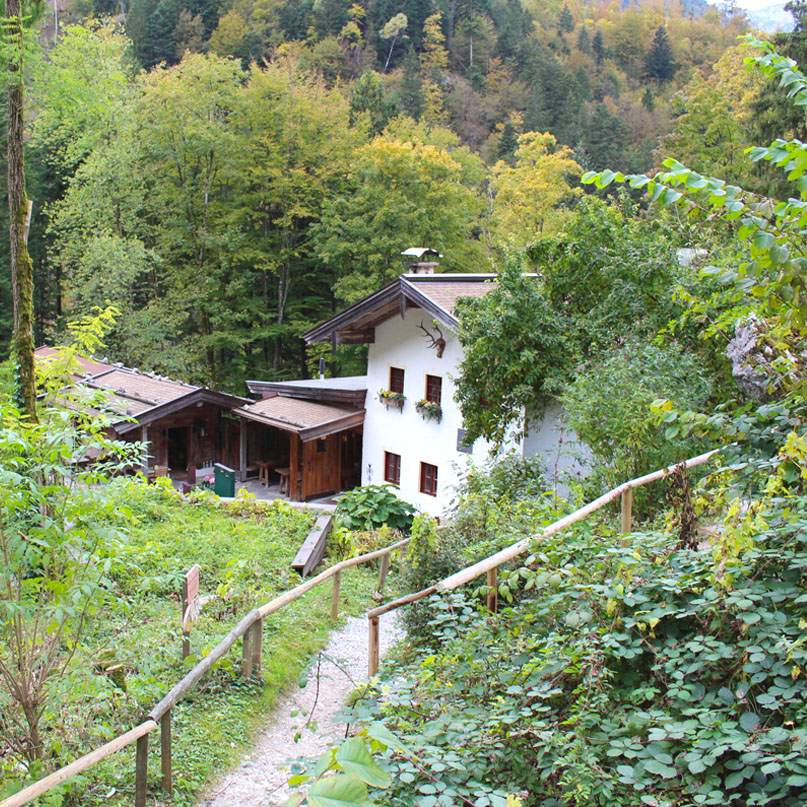 In dry weather, it is particularly pleasant to sit in the beautifully landscaped garden and look out over the Tyrolean Ache. This only flows near the tavern, where you can hear the noise. Just a few more steps over the suspension bridge and you are on the former smuggler's path.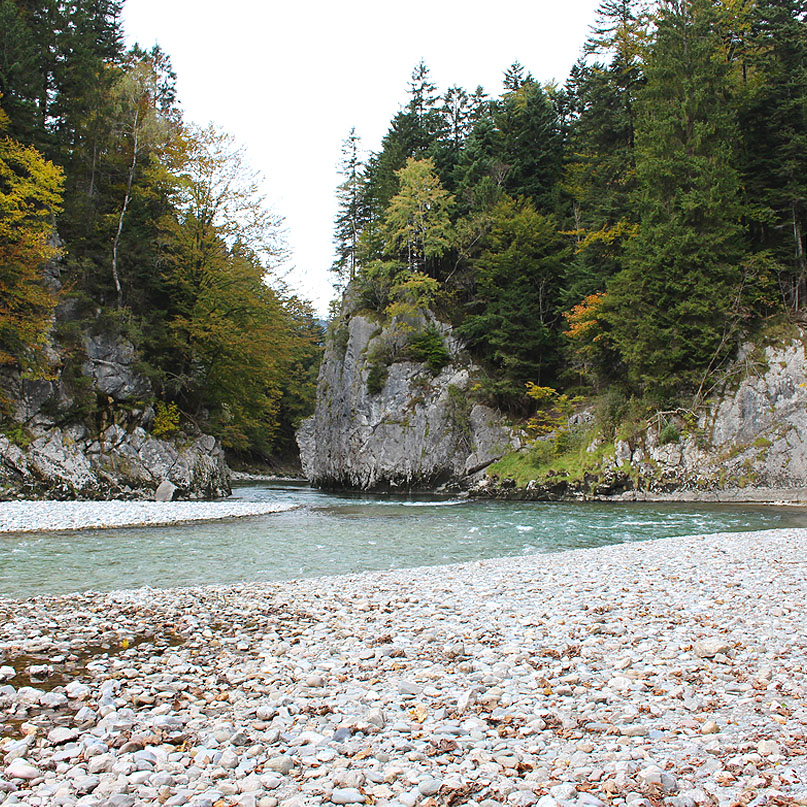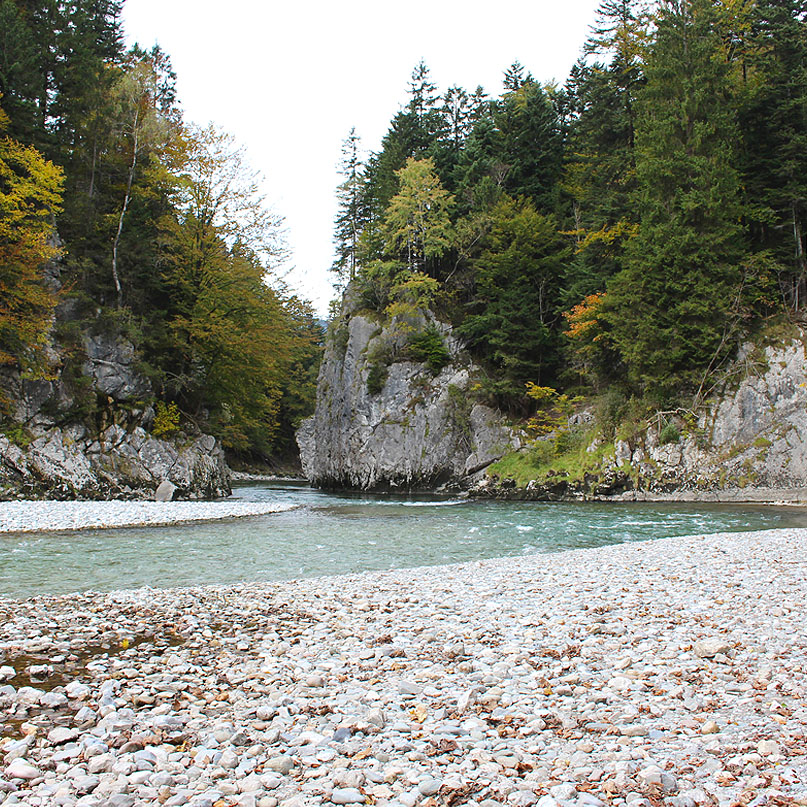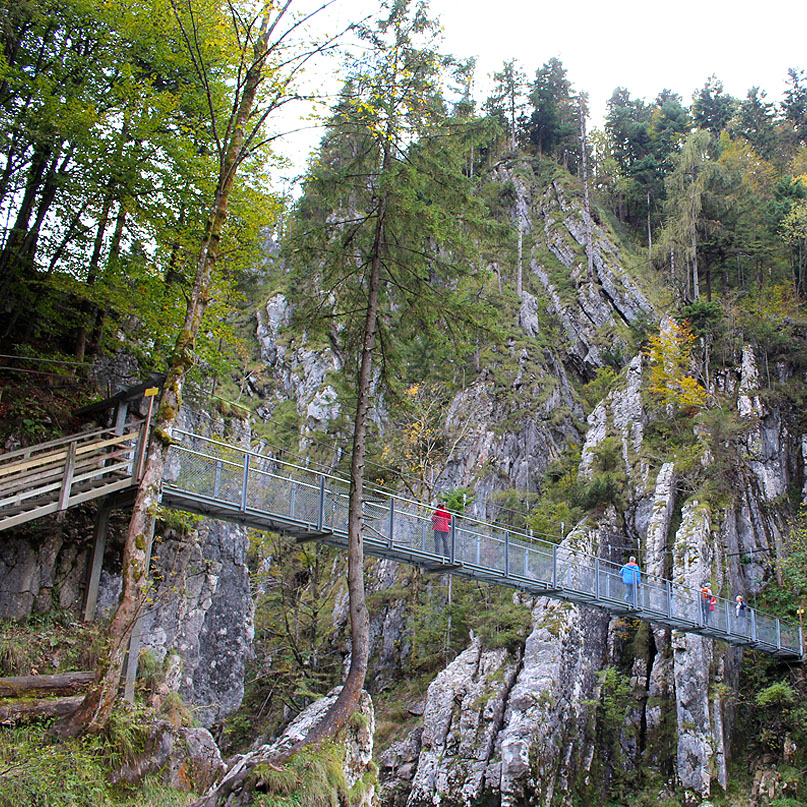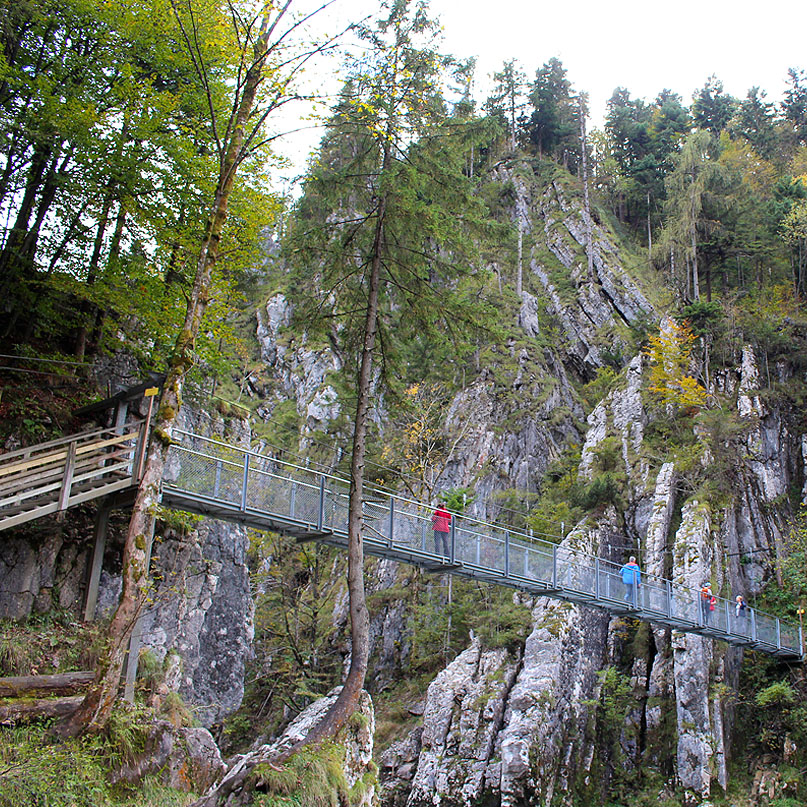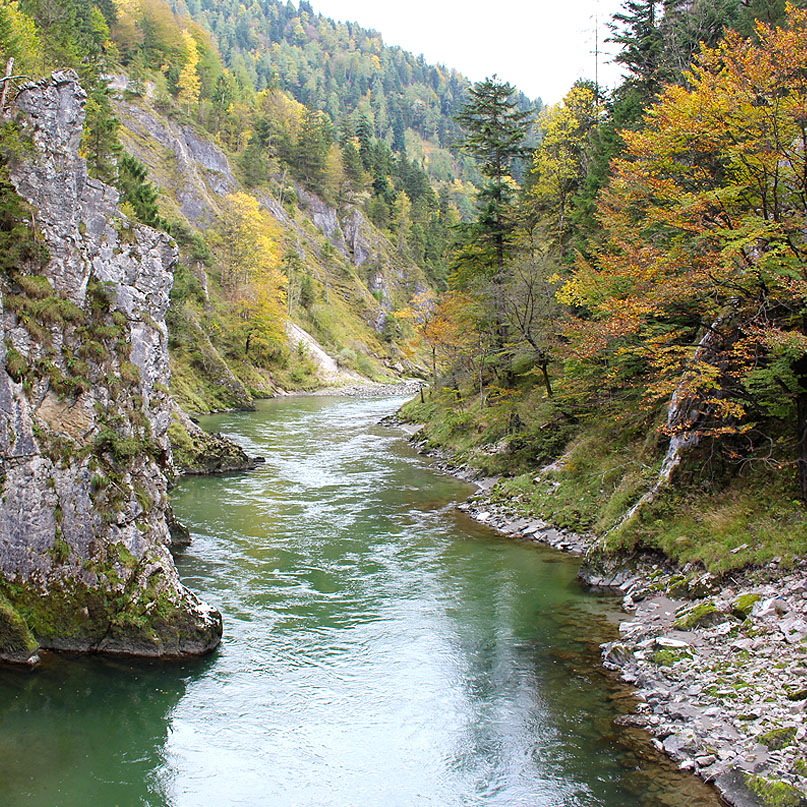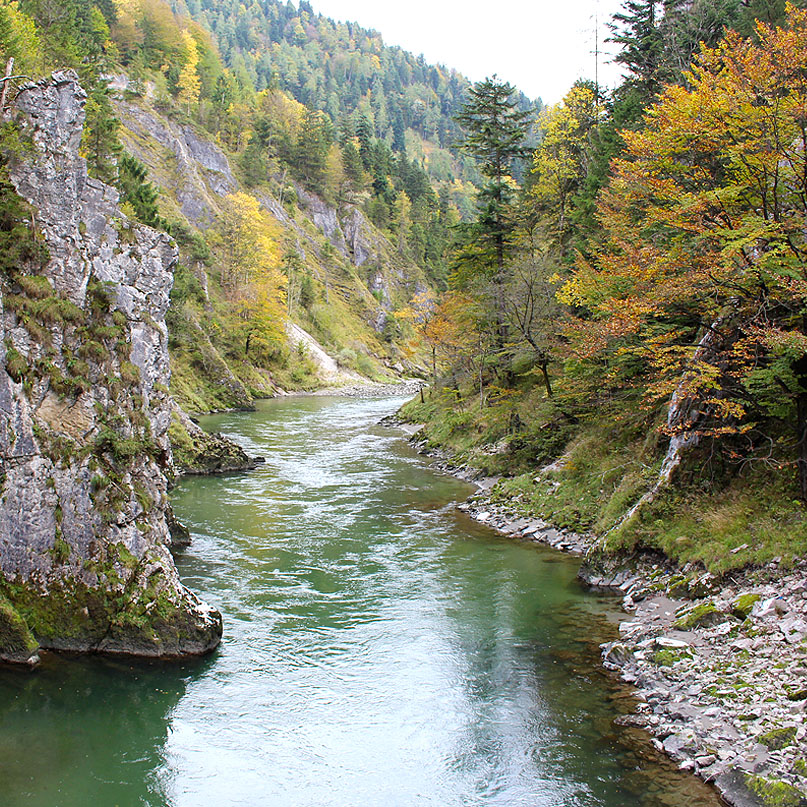 As already mentioned above, there are only few parking spaces at the pilgrimage church Klobenstein. Therefore, you can also use the hiking trail from Kössen for a hiking trip here. This leads about three kilometres over the old Smugglerweg. The hike from Kössen to the pilgrimage church Klobenstein takes about one hour.