During a city trip to Rotterdam, the question arises: What do you have to see in Rotterdam? After my short trip I collected some things that are worthwhile in this city.
What do you have to see in Rotterdam?
In any case, you have to visit the market hall of Rotterdam. It is an exceptional building and you will be thrilled after a visit to this market hall.
In addition, you can spend your time in the market hall not only with watching, but also with tasting physical pleasures.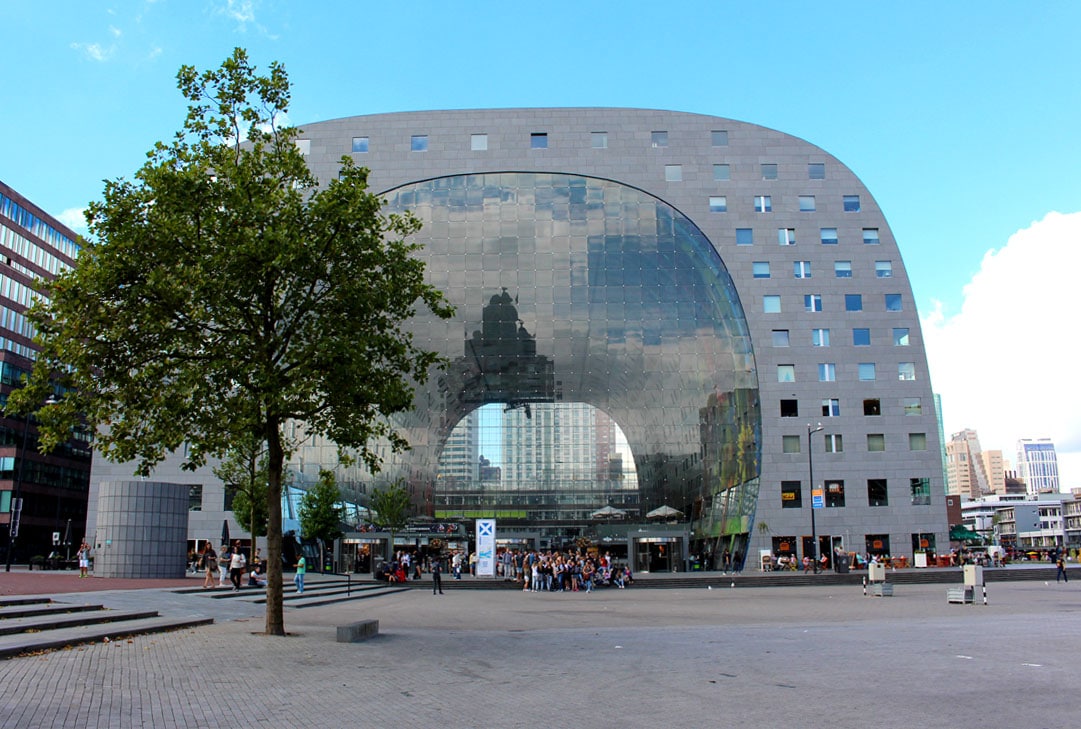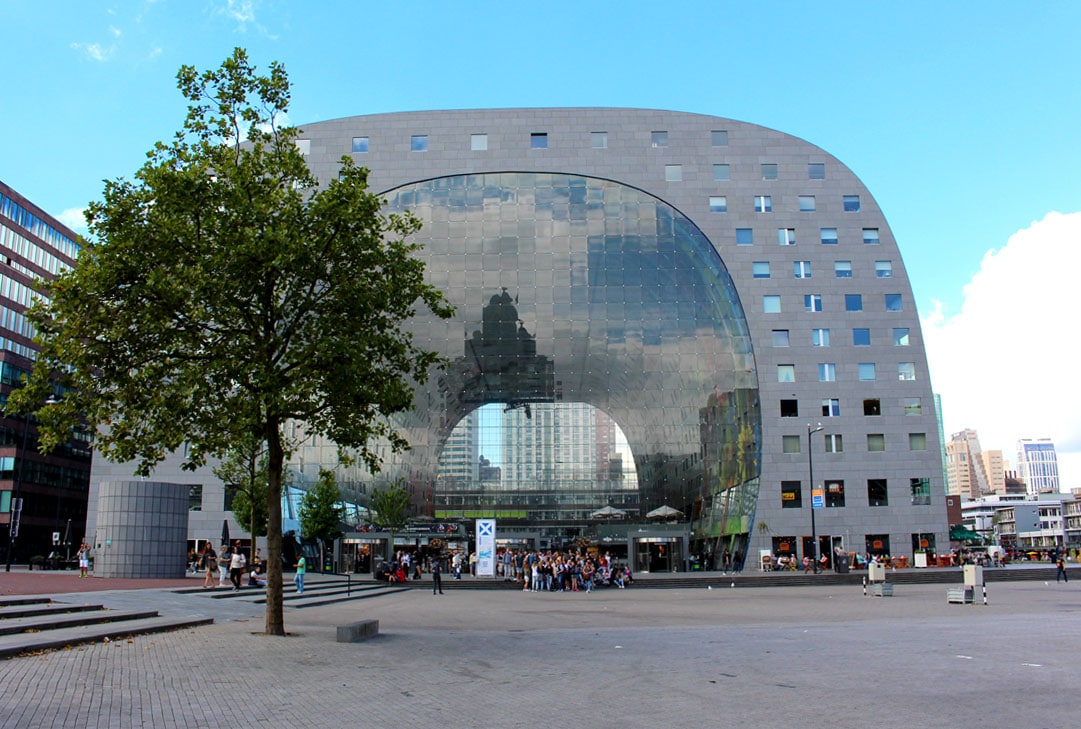 Directly opposite are the impressive cube houses of Rotterdam. An exciting architectural project by Piet Blom. You can also visit a cube house.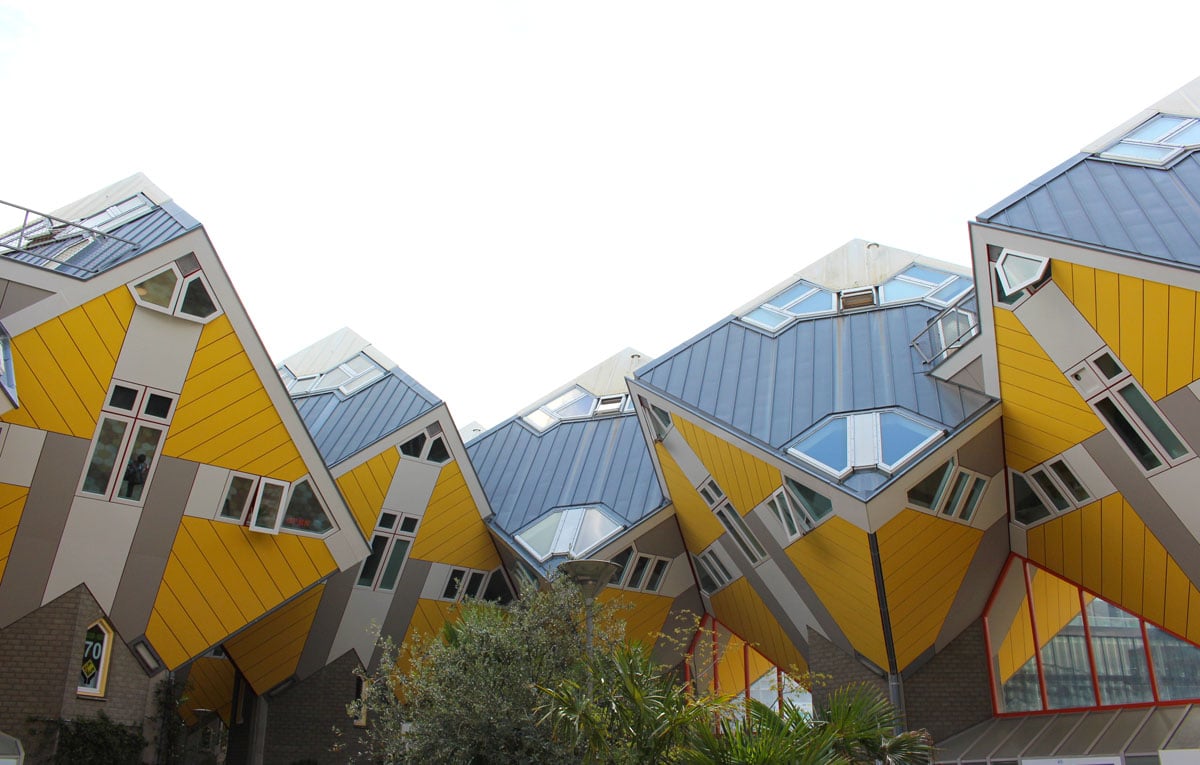 What must have been done in Rotterdam?
Rotterdam has one of the world's largest ports and the largest port in Europe. Therefore, you should definitely have made a harbour tour through the port of Rotterdam.
I did the 75-minute tour with the Spido Boat. But there is also a large harbour tour and other theme tours.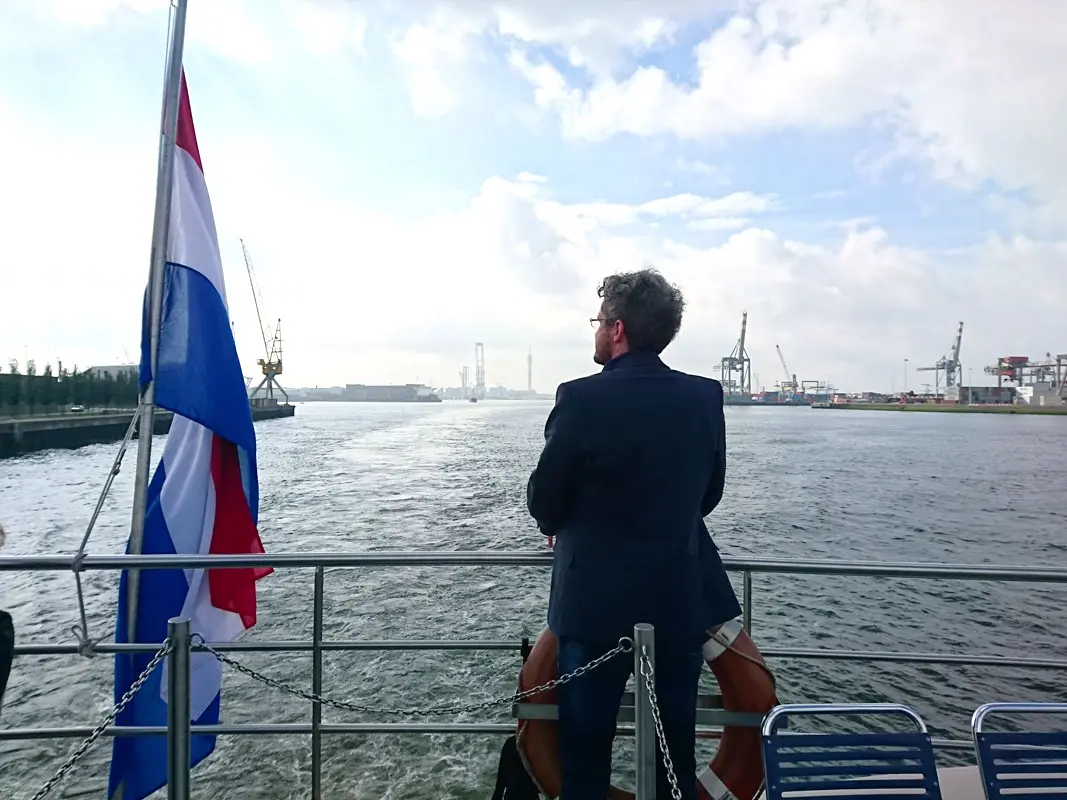 But 75 minutes is enough to get an impression of this gigantic harbour.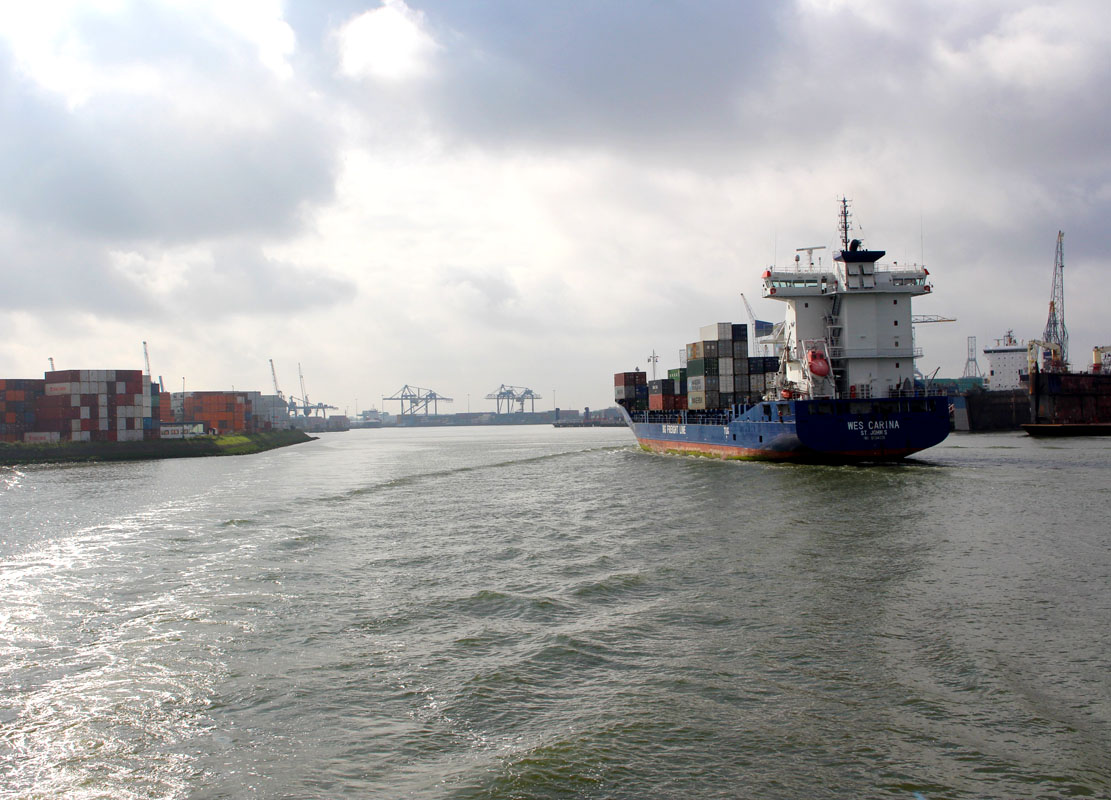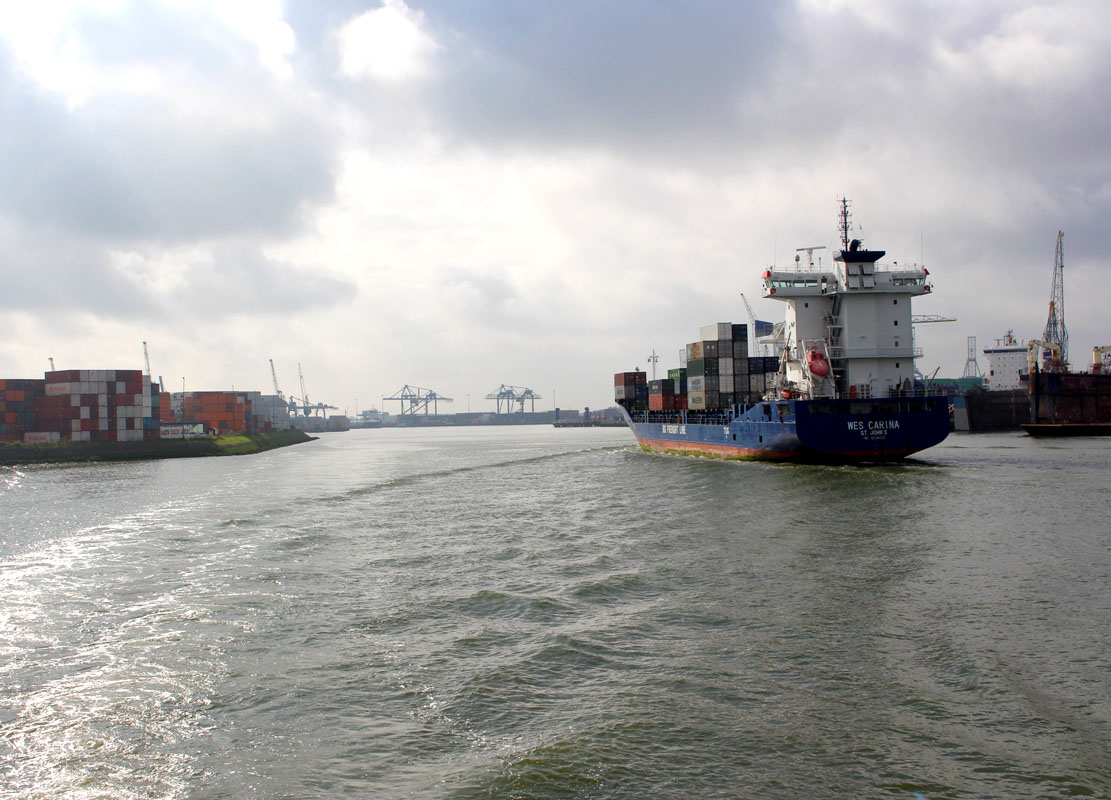 What must have been eaten in Rotterdam?
During the trip to Holland, French fries are of course close. And I couldn't resist the temptation either.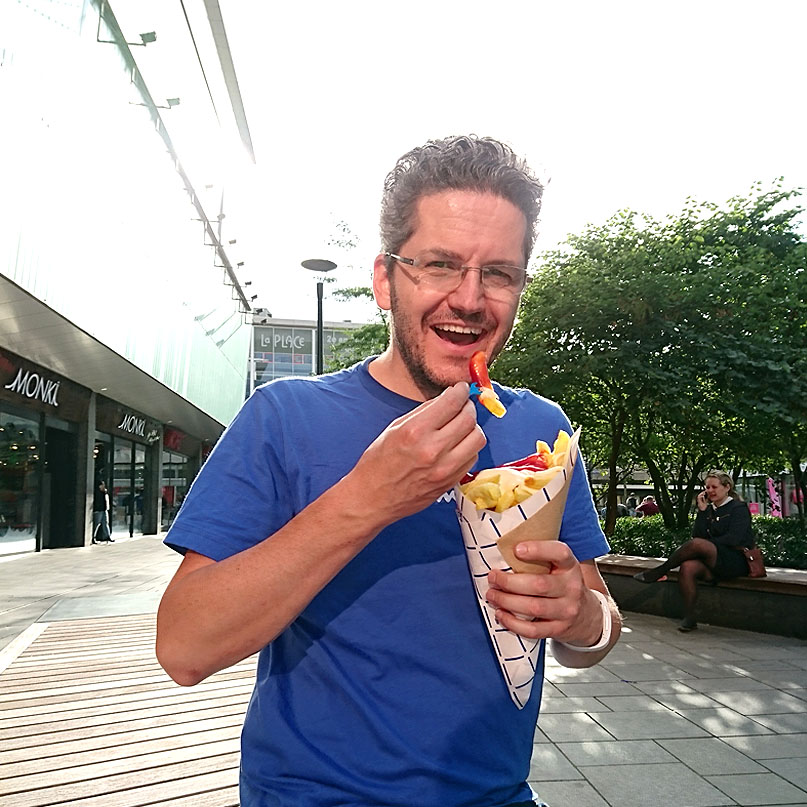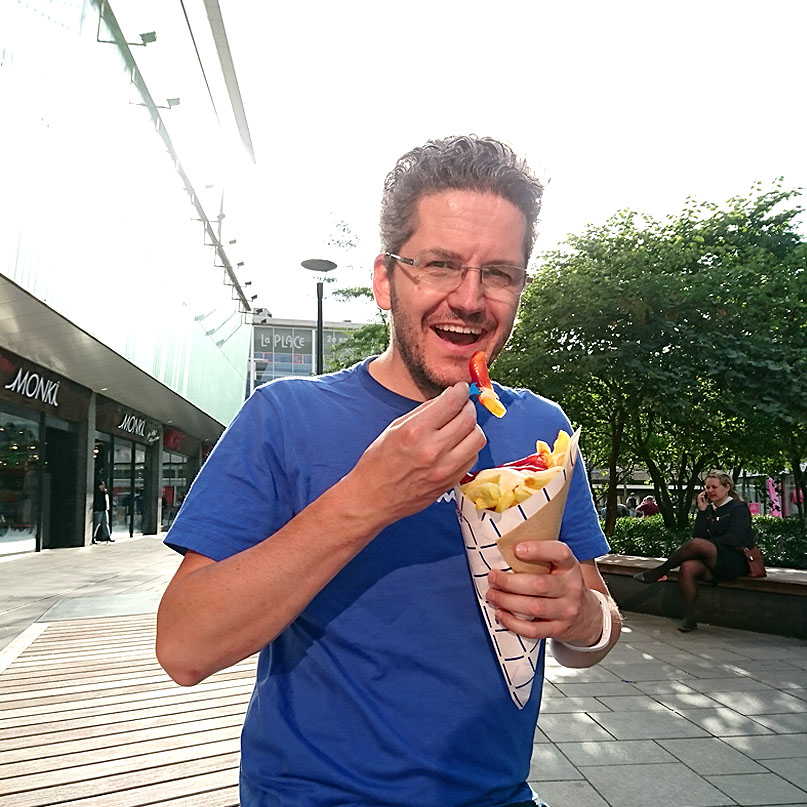 The best French fries in Rotterdam
I ate the best French fries in Rotterdam at the Bram Ladage Bude on the Binnenwegplein. Here you can also watch how the potatoes are freshly split for the French fries.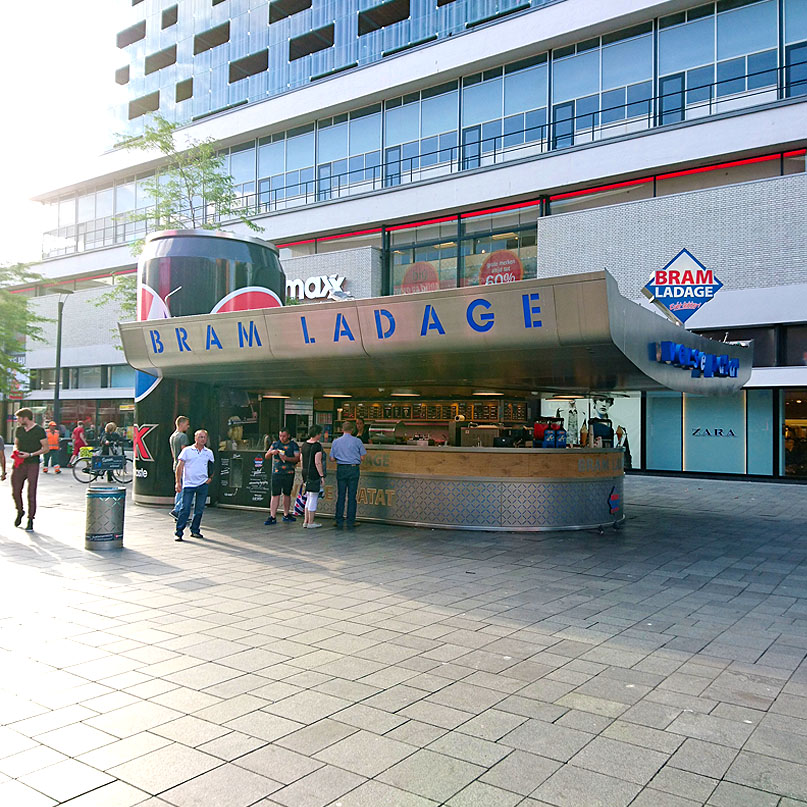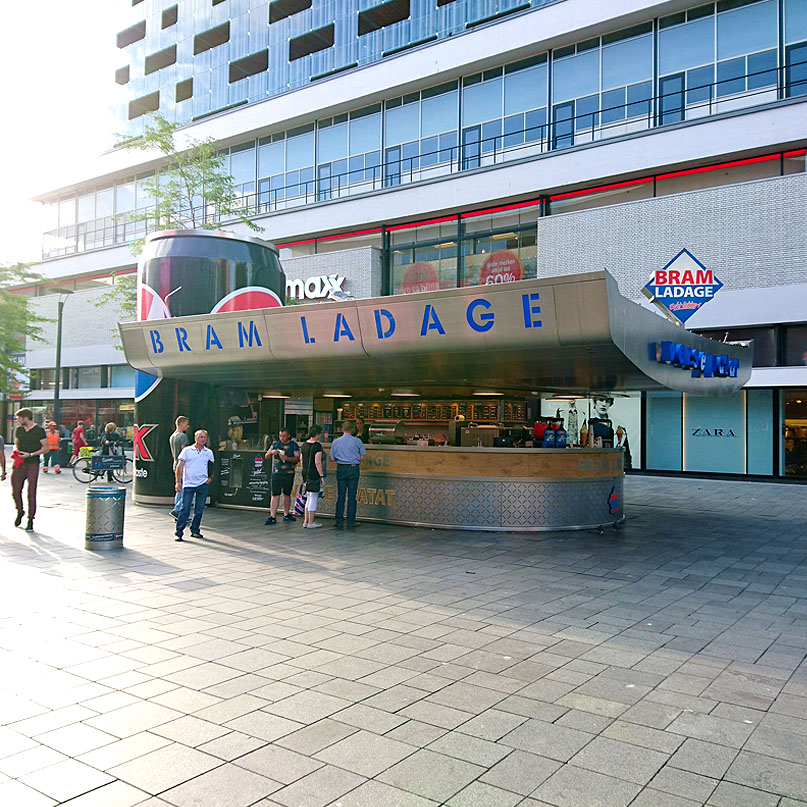 Fenix Food Factory is also a good place to eat. This is not so much about "what" as "how".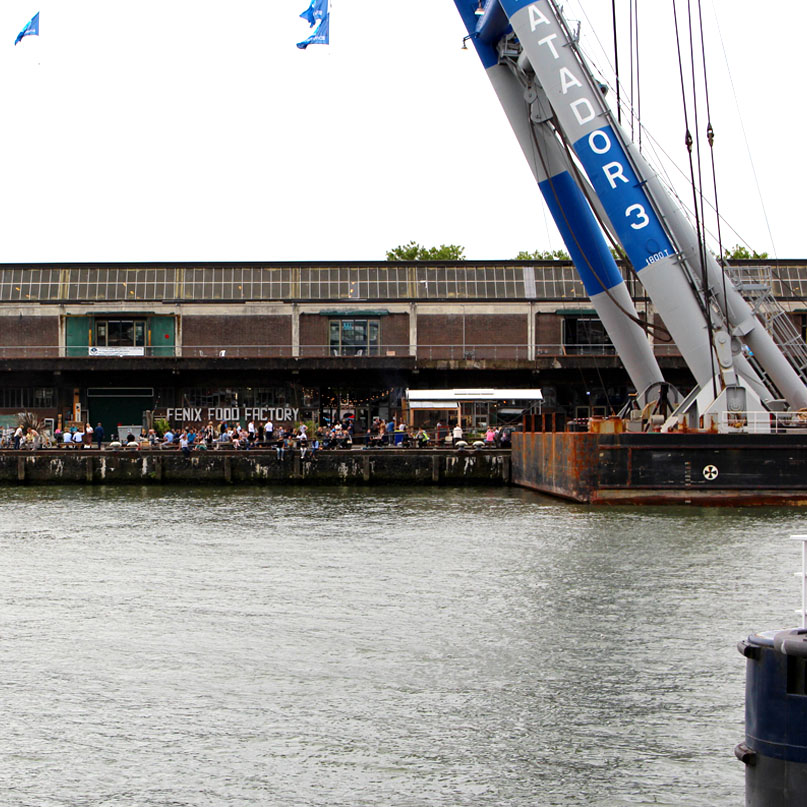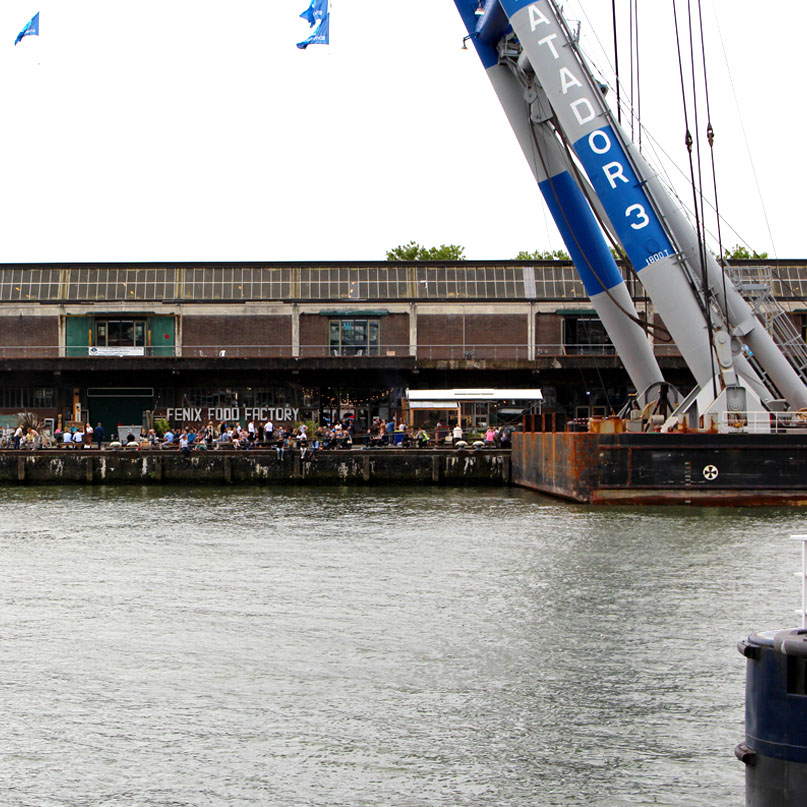 You buy a wooden board with cutlery plus glass for a fixed price and then go from stand to stand to get different food or drinks. An exciting concept with tasty snacks.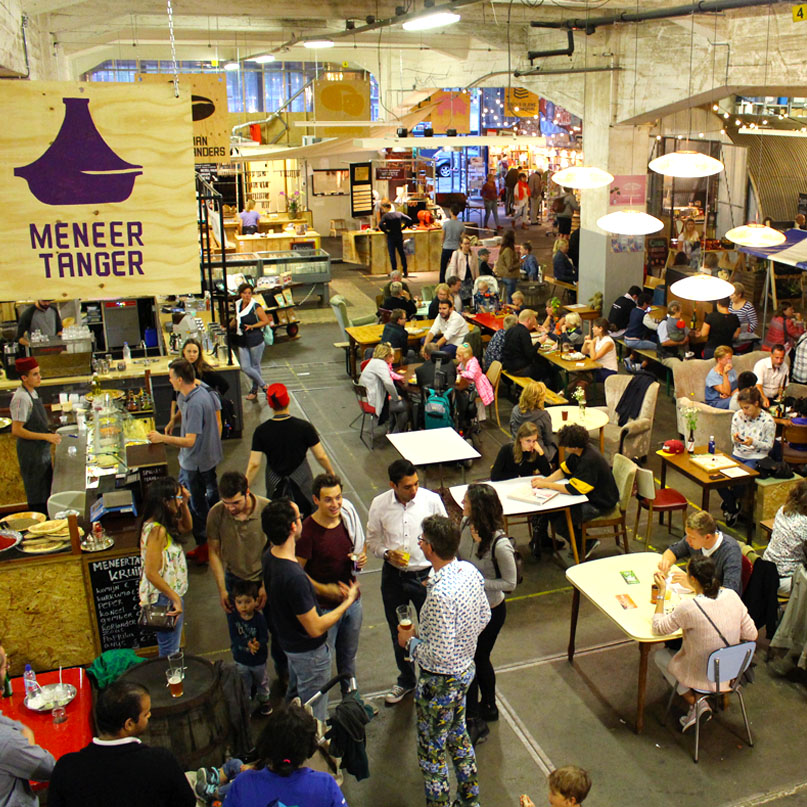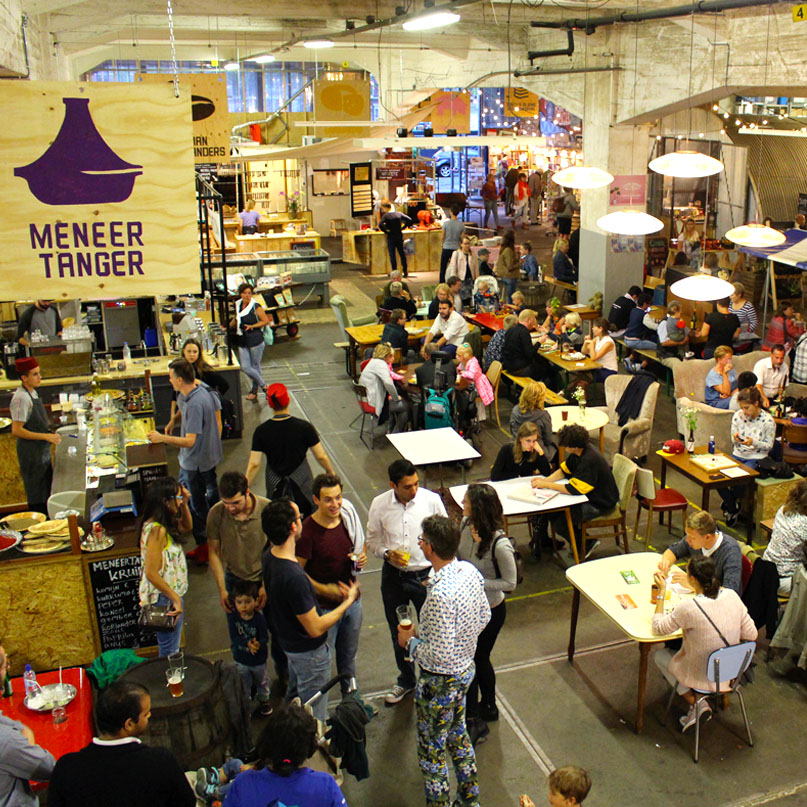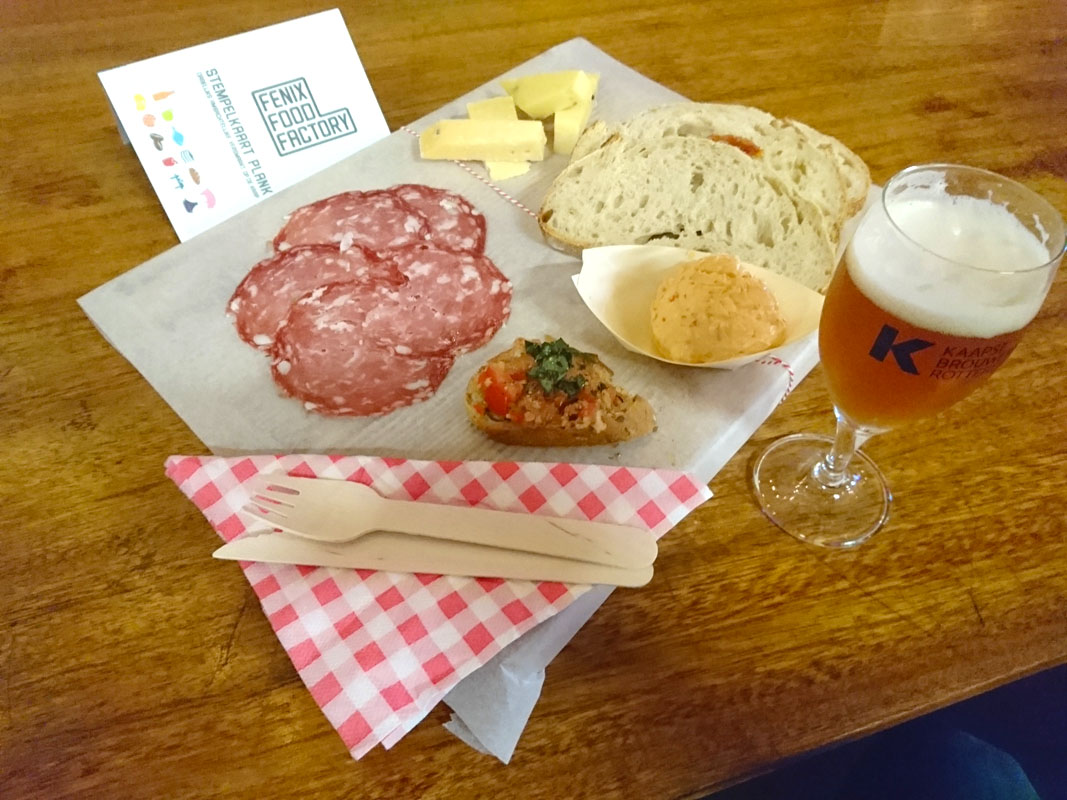 What you have to drink in Rotterdam?
Much less the "what" than the "where". I recommend you to drink something at the Euromast.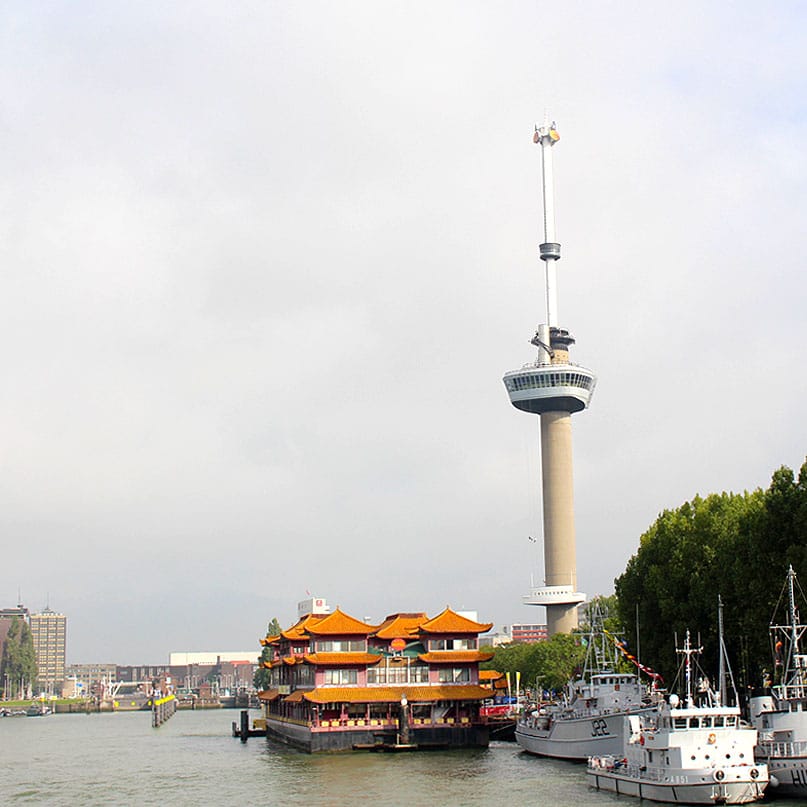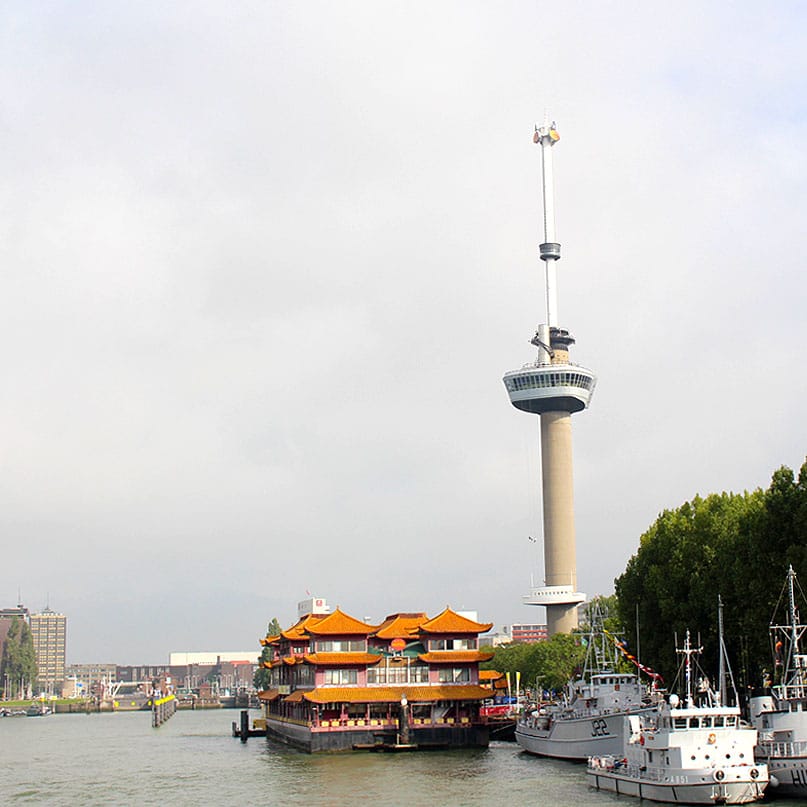 Not so much because there are extraordinary drinks here, but because the view from the restaurant "Brasserie Euromast" is the hammer.
Right at 10:00 and between 15:00 and 18:00 o' clock is the least busy time here. At that time you will definitely find a good place to watch.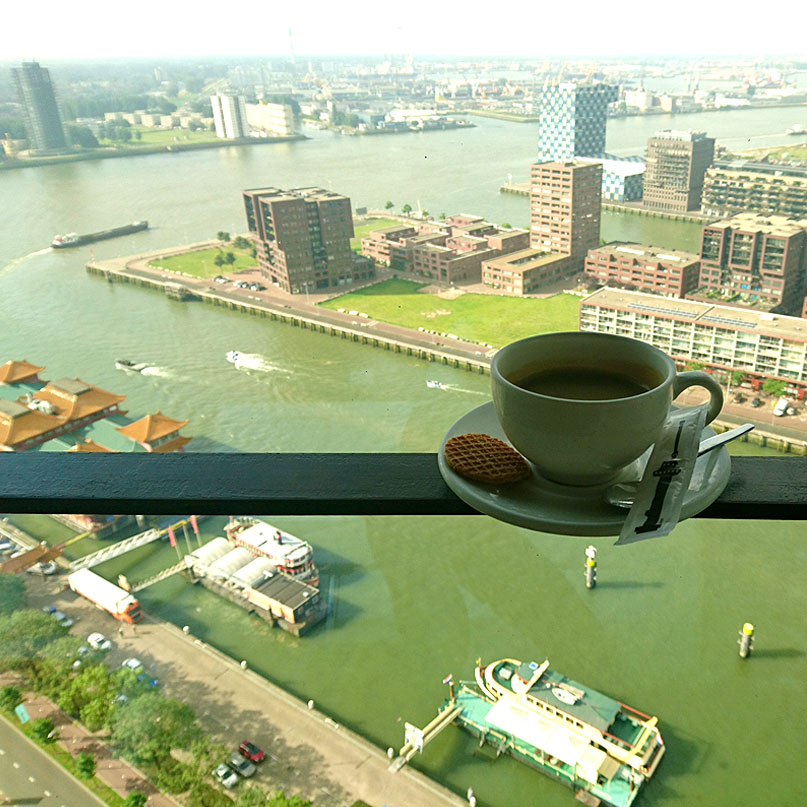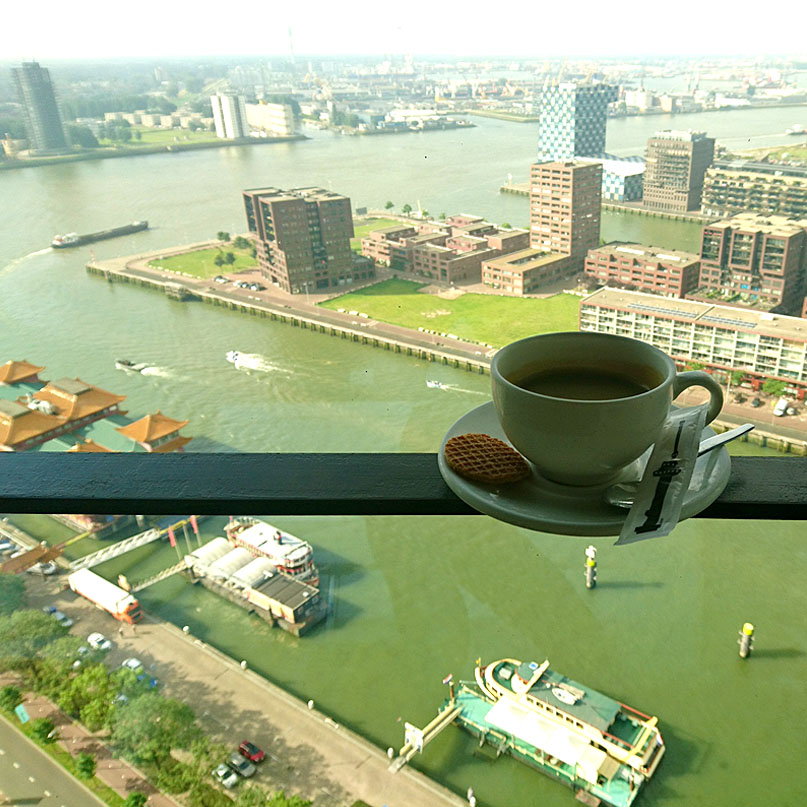 And with a view like that, every drink tastes good. Food and service are rather so "well" and the prices are too high.
What do you have to experience in Rotterdam?
I hadn't planned it before when I was in Rotterdam. That is why I am all the more pleasantly surprised that I am staying in Rotterdam on the weekend of the World Harbour Days.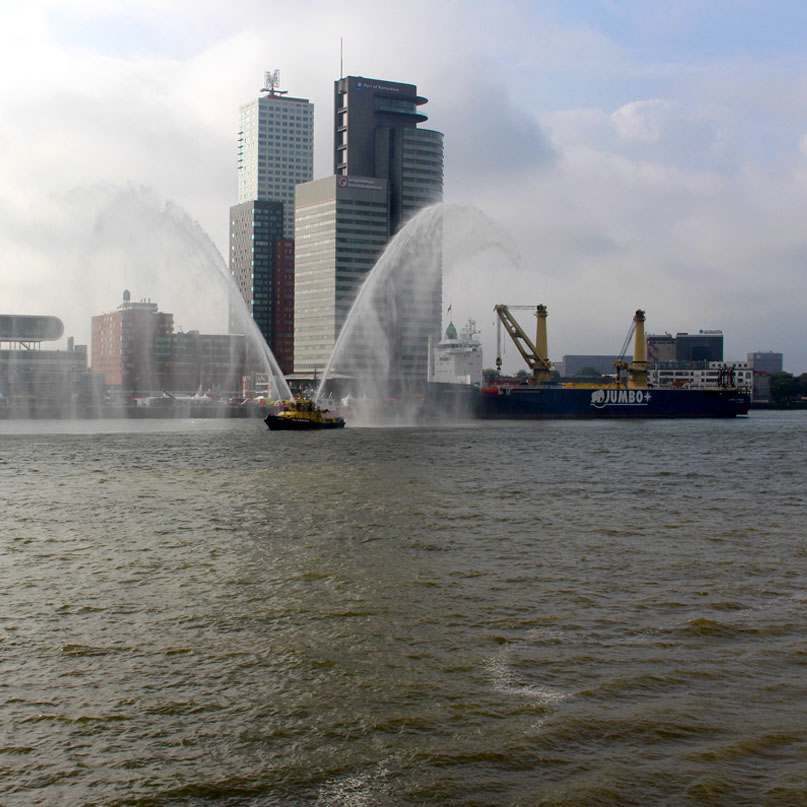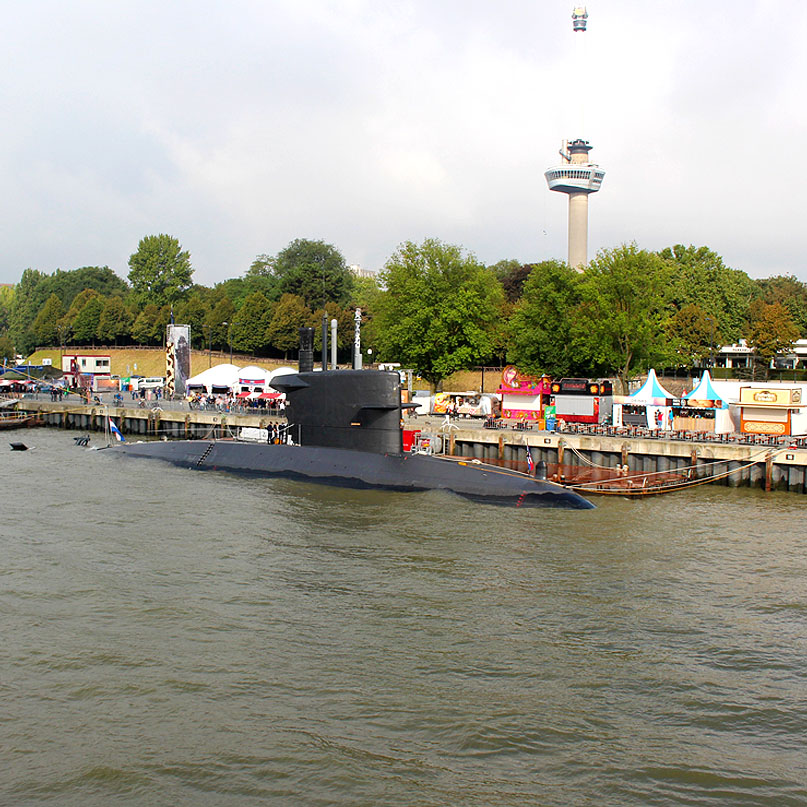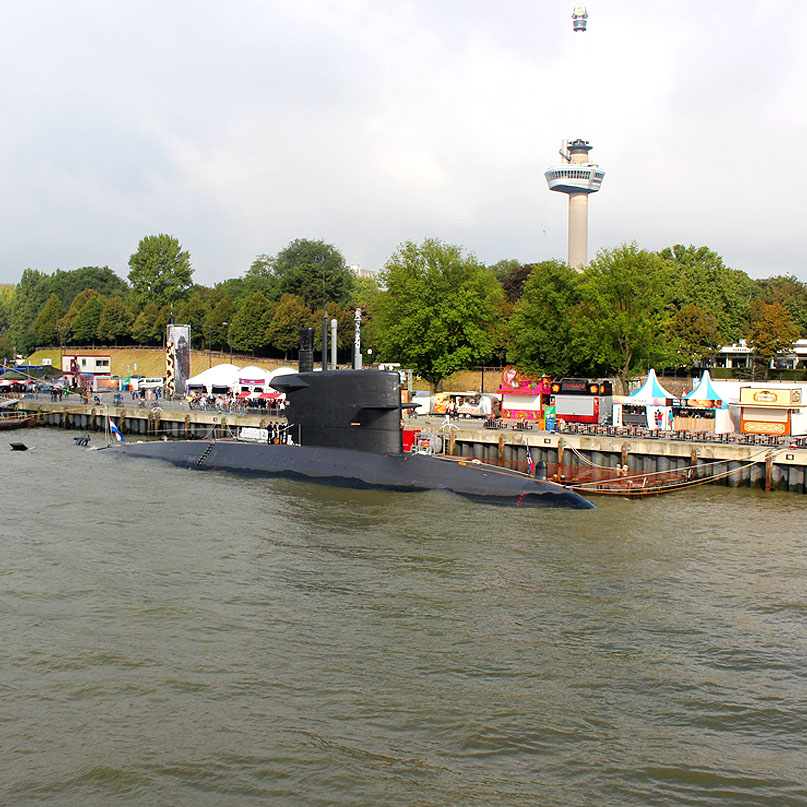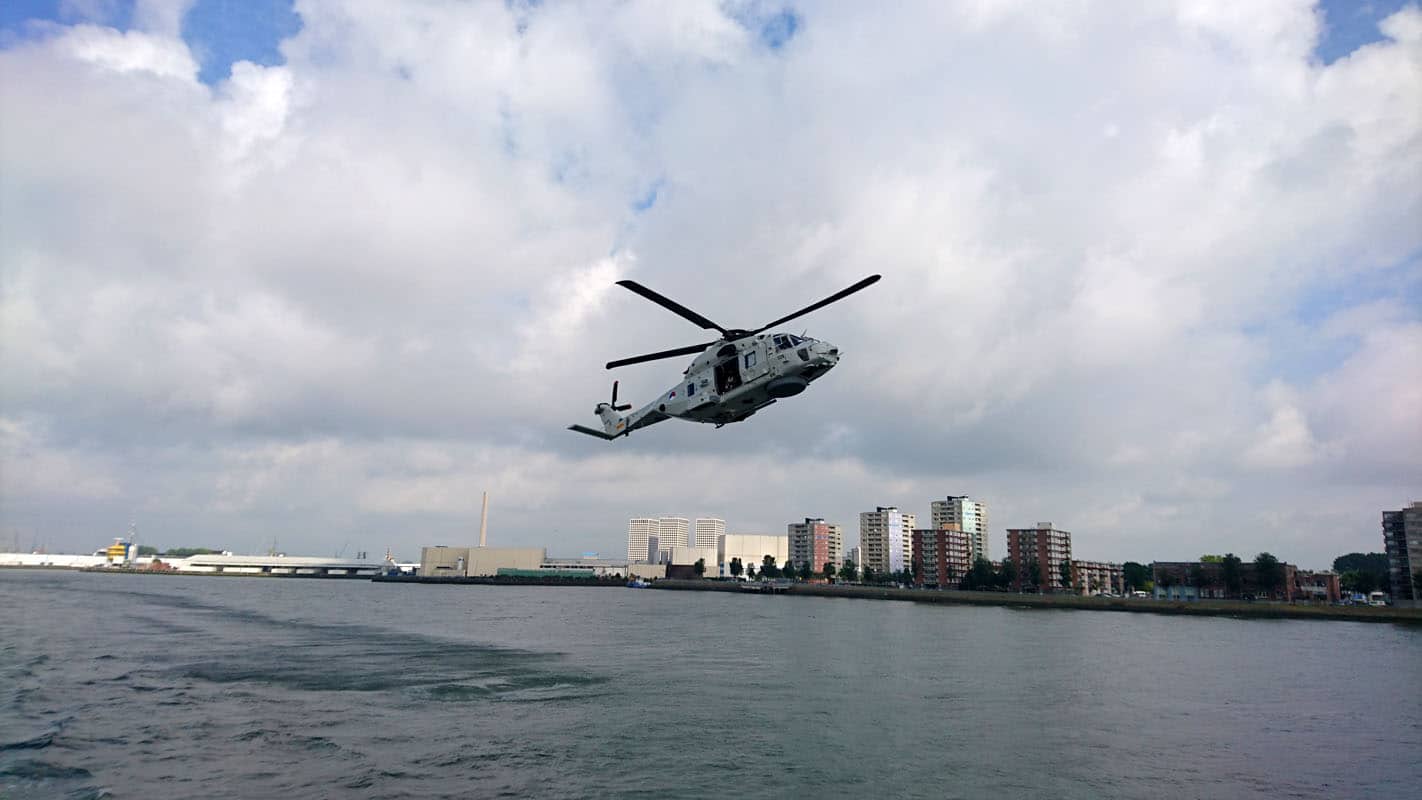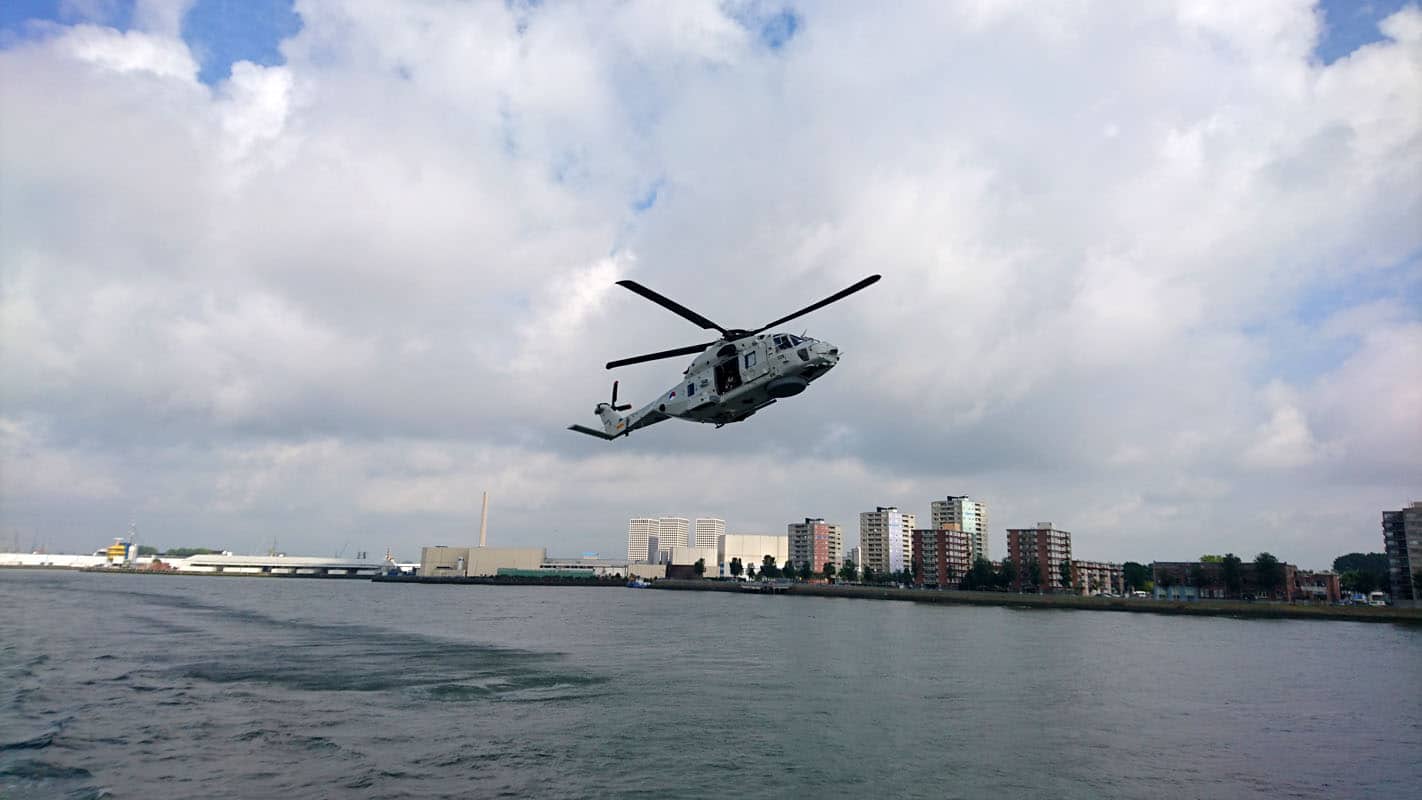 And this is really an experience. Three days on which something is offered around the Erasmus bridge all day long. Helicopters of the military circle over the Nieuwe Meuse and make sightseeing flights, in the evening is program and the finale makes a ship ballet with fireworks.
Therefore, note: The World Harbour Days are held for three days in Rotterdam on the first weekend of September each year.
What do you have to do in Rotterdam at night?
In the evening you have to take your time and take a walk over the Erasmus bridge in the Blue Hour.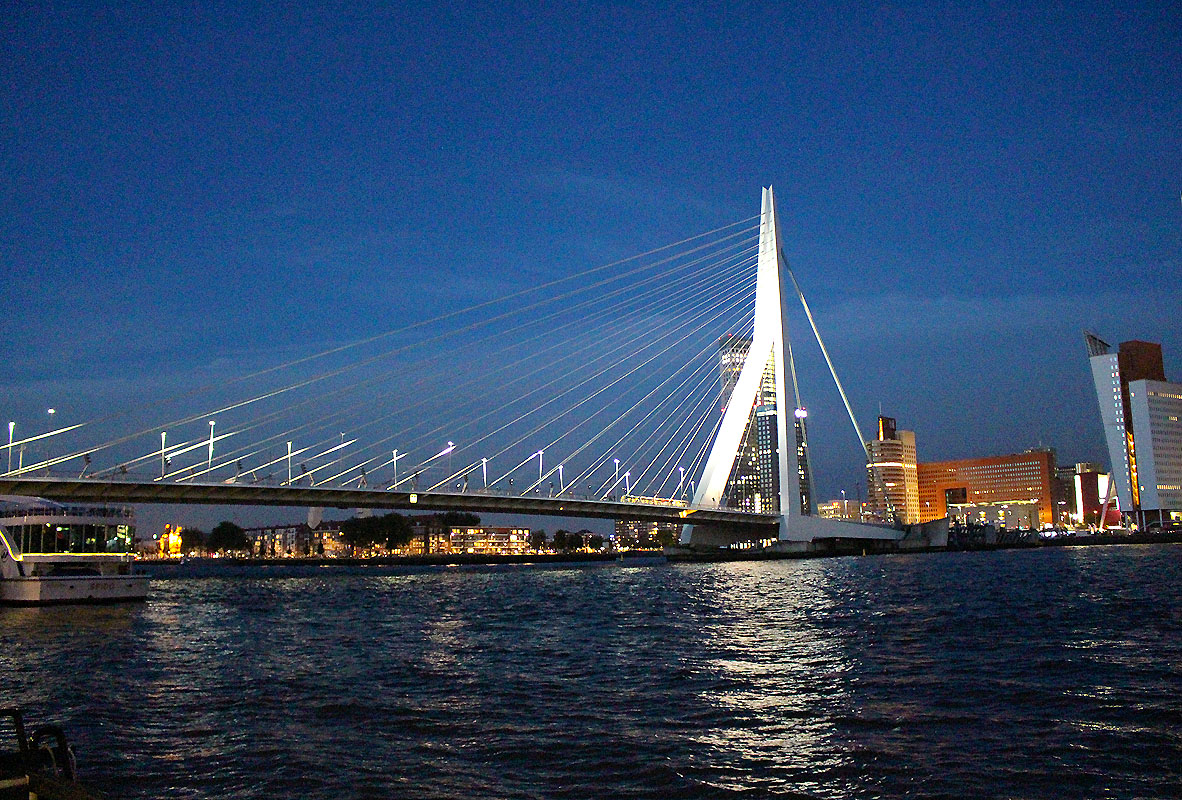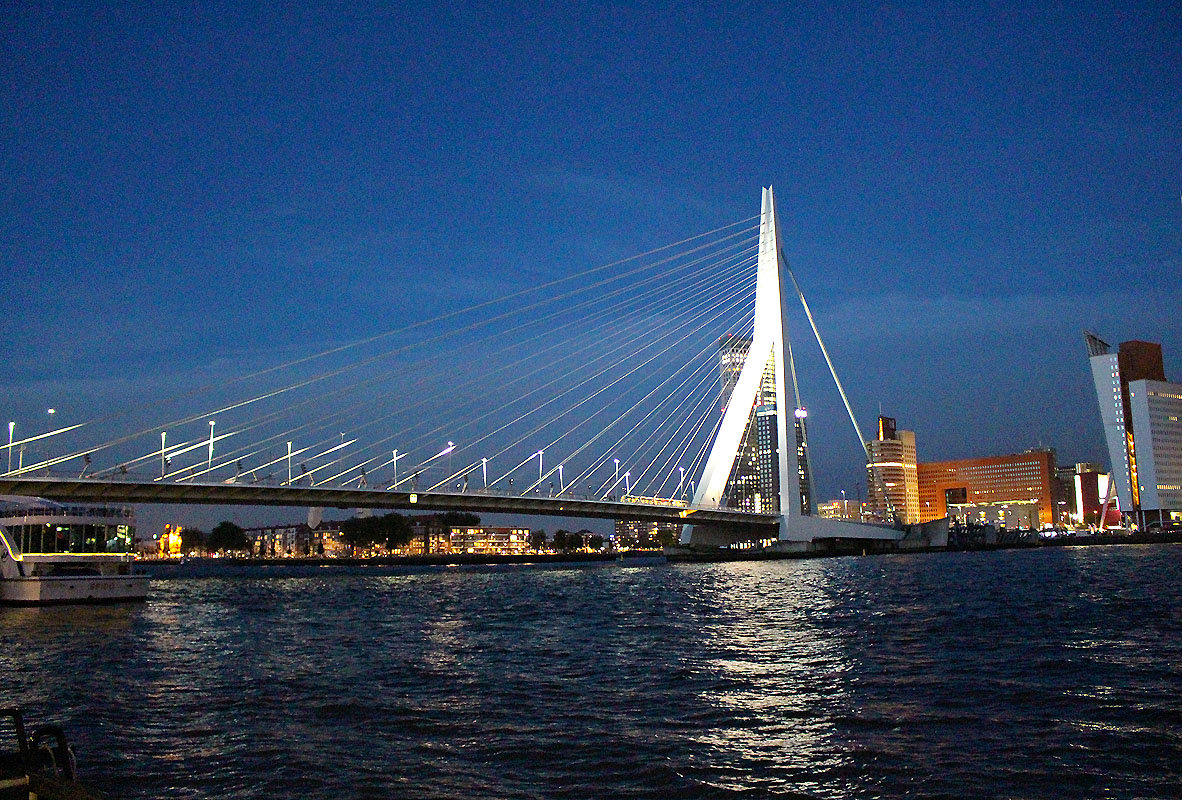 Afterwards, stroll a little over the Delft Pier. With a bit of luck, one of the impressive cruise ships is standing on the pier.
In comparison to high-rise buildings, the gigantic size is also evident. Awesome!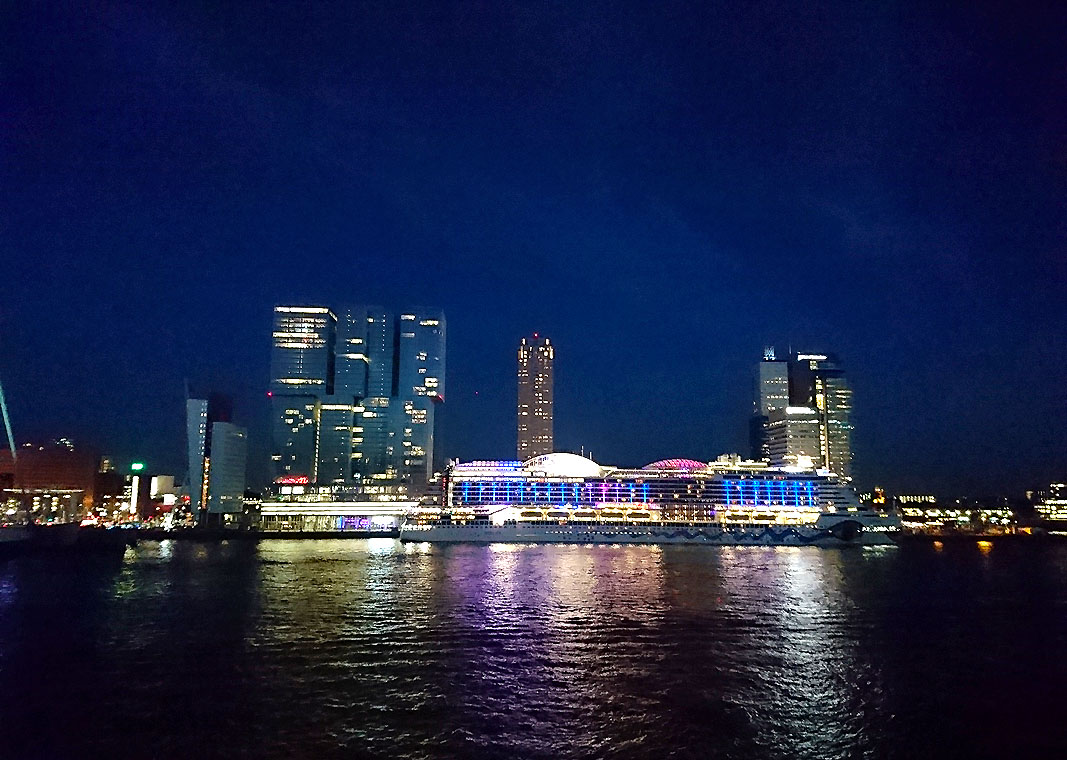 Walk past the Hotel New York, which is located in the former Holland America Line building. From here thousands of emigrants left Europe for North America with the hope of a better life.
Then it's back again – past the futuristic bubbles of the Drijvend Paviljoen – "Floating Pavilion". Unfortunately, just look, don't go in. As the pavilions are not open to the public, they can only be rented for events. Too bad, actually.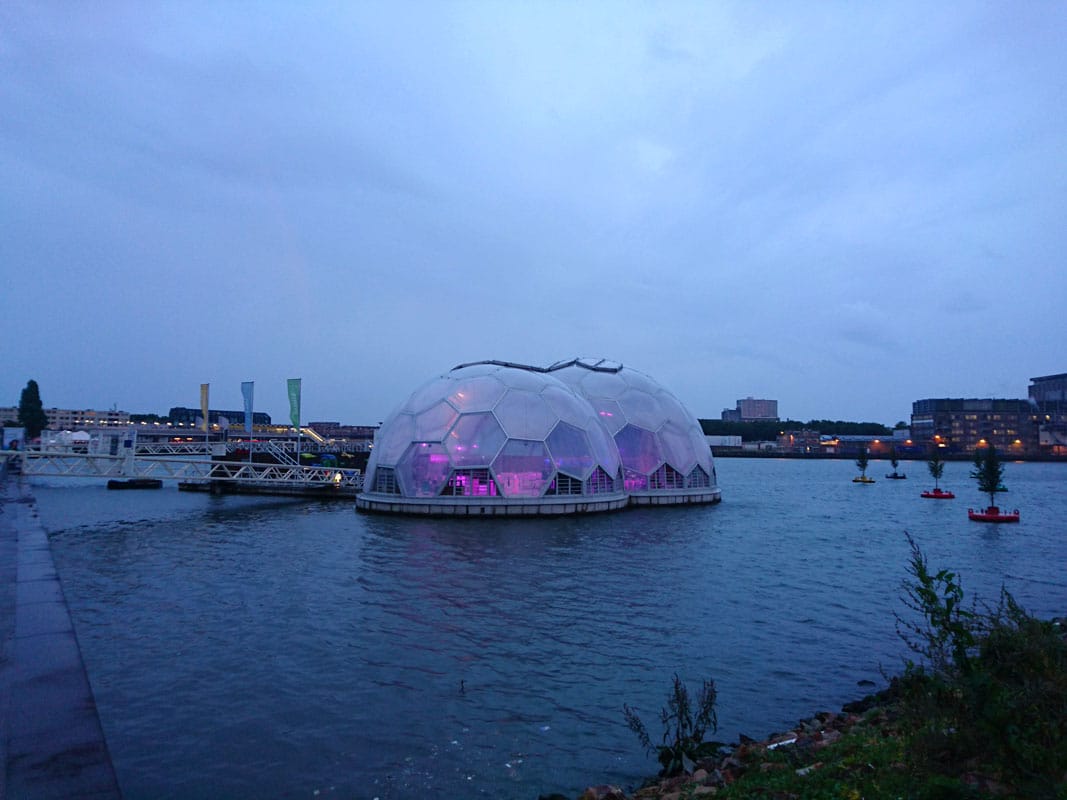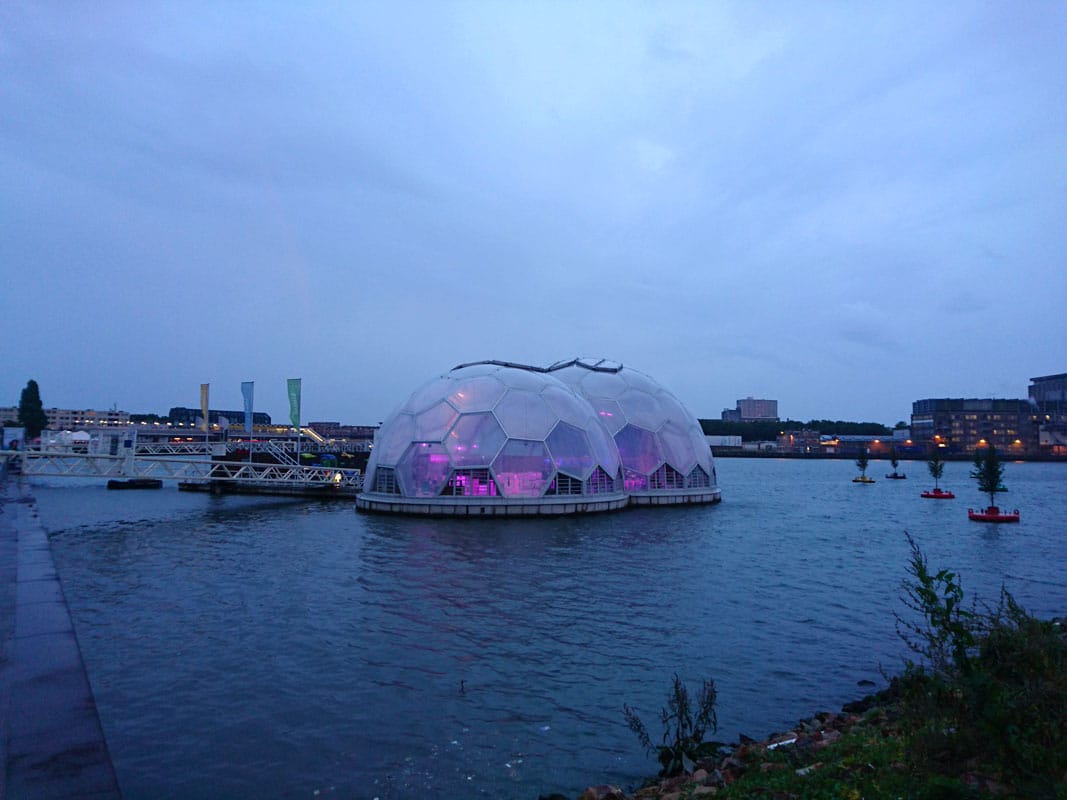 Finally, you can view the other bank of Rotterdam from the illuminated promenade.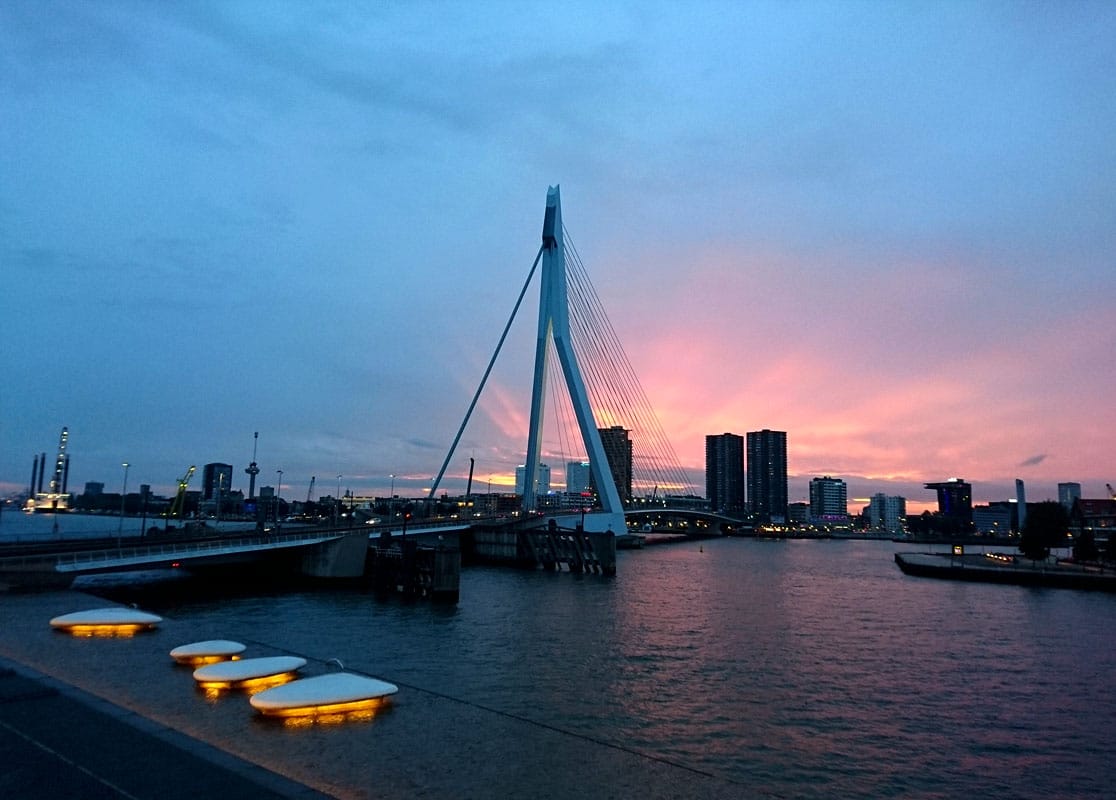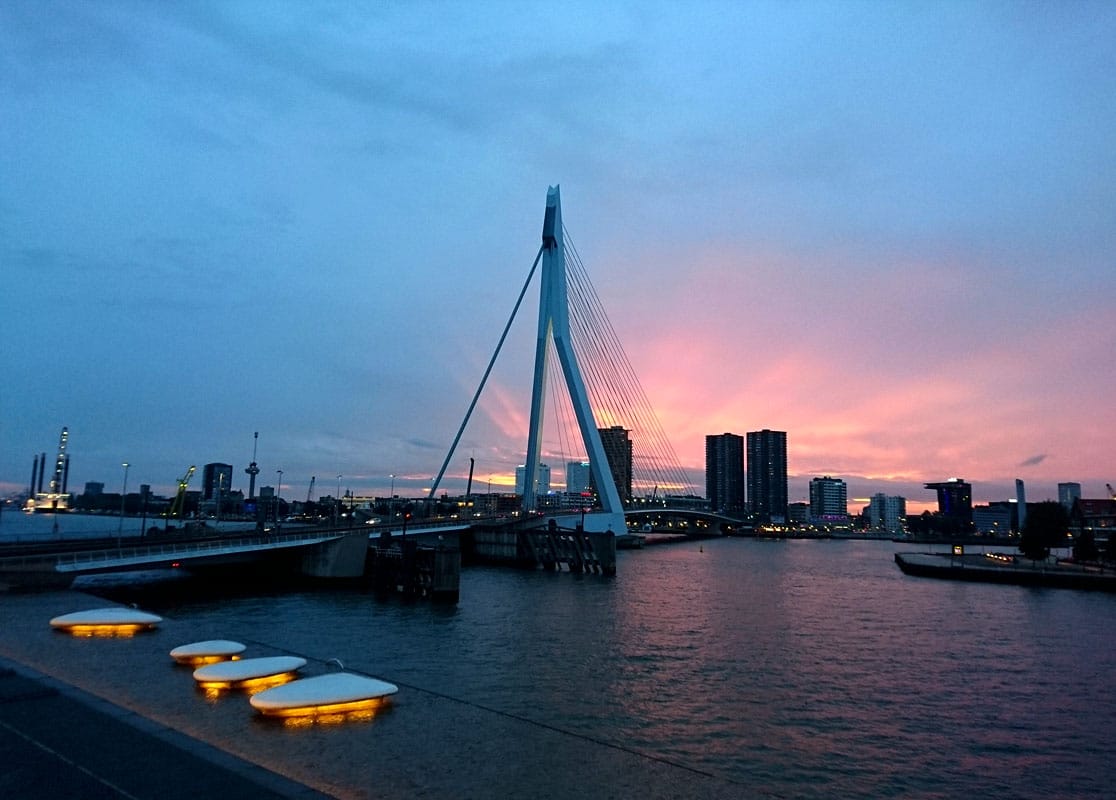 What else you can see in Rotterdam!
At the end of my article,"What must I have seen in Rotterdam?" I have a few more tips on what else you can see in Rotterdam.